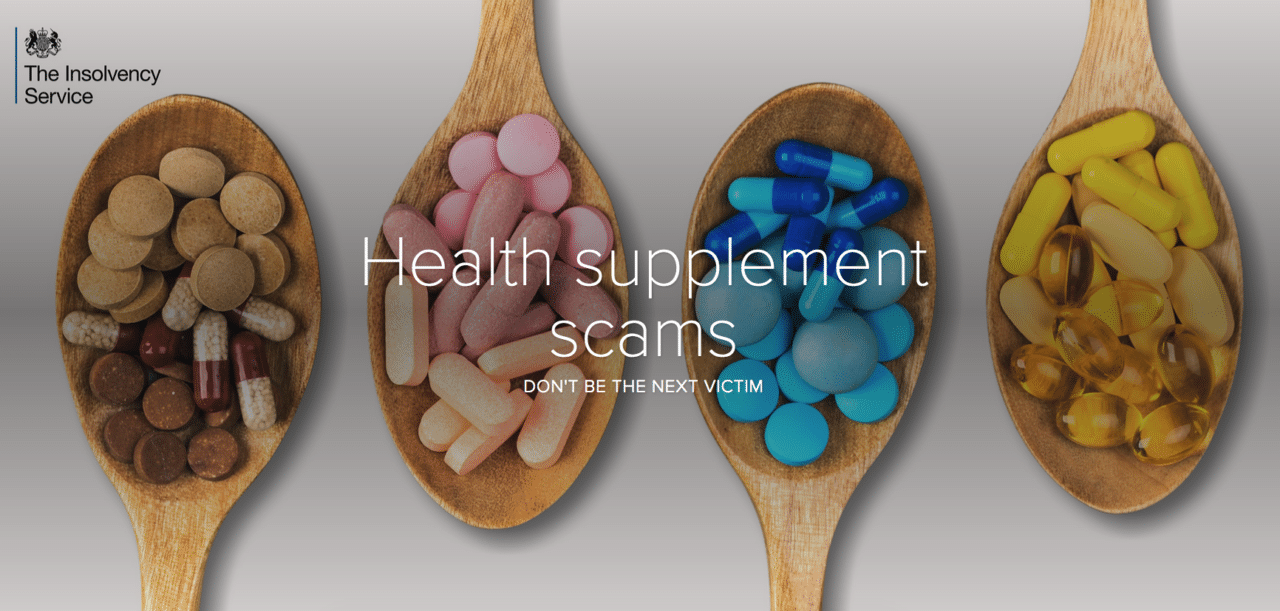 To coincide with Scams Awareness Month, the Insolvency Service is warning people to be vigilant about rogue health supplement companies who are targeting the elderly and vulnerable.
The Government agency has wound up nine health supplement companies since 2016 after they scammed people into unnecessarily buying their products. It estimates that around 36,000 victims have been duped by these firms, which have cheated them out of about £10.6 million by selling supplements at vastly inflated prices.
"These shocking supplement scams are targeting thousands of the most vulnerable people in our society," says Consumer Minister Andrew Griffiths MP. "The Insolvency Service is playing a vital role in protecting consumers and cracking down on these cowboy firms."
In one case, Greenlife Wellness Limited and Naturecare Wellness Limited used purchased data lists containing details of people over 65 who had health concerns such as arthritis and joint pain, employing offshore call centres to make unsolicited calls. Investigators found that call centre staff claimed to be calling on behalf of doctors or other qualified health professionals and offered unregulated health advice.
Some victims paid several hundred pounds a month in separate transactions spread over several years, with one 81-year-old having forked out more than £19,000 over a four-year period.
Both companies were put into compulsory liquidation in October 2017 following a petition presented by the Secretary of State.
"During Scams Awareness Month I am encouraging anyone who has fallen foul of these scams to speak up and report it, so we can stamp them out for good," Griffiths adds.
A spokesperson for the Insolvency Service adds: "Not all health supplement businesses adopt unscrupulous sales tactics and we wanted to highlight those rogue companies who prey on the elderly and vulnerable to secure a sale any way they can. There are plenty of reputable retailers and we recommend people always buy their health supplements from a trusted source, as well as always following the advice of their GP."