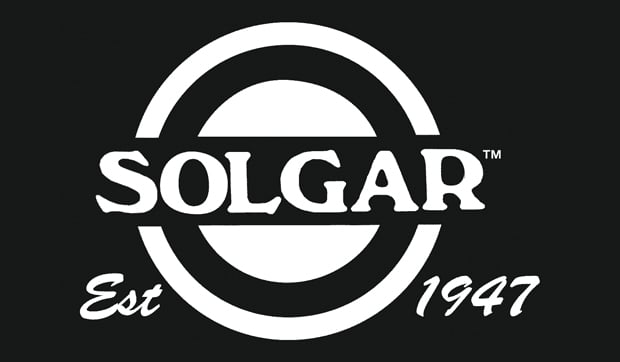 After a record-breaking year and major investment at its Tring head offices, Solgar is in upbeat mood about the year ahead, writes Jim Manson.
There's a palpable mood of optimism in the air at Solgar's head offices near Tring. Part of it no doubt comes from the record-breaking sales the company notched up in 2009 — no mean achievement given the tough trading climate.
But the business is also now reaping the benefits of a major expansion and upgrade of its warehousing and distribution facility — a factor in the 22% increase in orders it took at this year's Natural & Organic Products Europe. And to top it off, the company is about to launch one of it its biggest marketing campaigns ever — more about that later.
Record-breaker
The foundations for Solgar's record-breaking 2009 were laid down in December 2007. Comments Solgar's sales and marketing manager, Lelsey Constable: "We were determined that we would adopt a very positive approach as soon as talk began of a credit crunch. In fact, we simply didn't allow the 'double c-word' to be used! That was a turning point for us. We took a decision to play to our strengths, get out there, and take a really positive message to the trade. We told ourselves 'this is when our retailers need us most'."
"For sure, some of our reps were hearing a lot of doom and gloom. But our view was that we certainly shouldn't be perpetuating this. So we kept our message very upbeat and concentrated on talking about the stores who were still doing well, and what they were doing to achieve that. I think it's really important to stay positive and supportive. It's tough for independent retailers — they often feel quite isolated.
Experienced support
A key element of the support Solgar is able to provide comes from the size and experience of its sales team. With 11 sales reps and five technical advisors, the company can claim the strongest field team in the industry. These reps have on average 13 years' industry experience, while half the team has direct experience in health food retail. Adds Constable: "When our reps go into stores they're not just representing Solgar, they can draw on their own personal experience in retailing — they might advise on merchandising, or up and coming categories to diversify into.
"It might be a cliché but our people are our biggest asset. They are passionate about the health food industry — they live and breath it. And as a management team we work really hard to retain our people."
Quality and innovation
Quality and innovation continue to be key watchwords at the company, says Constable. "One of the trends that has emerged over the past couple of years is raised consumer expectation of the products they are buying. If they have a bit less money in their pockets, they want to make sure that the ones they are buying deliver a result, particularly where their personal wellbeing is concerned — they don't want to cut corners. This is a message we've really stepped up; the importance of offering quality products, that deliver a result, and bring customers back for more. And retailers know that quality is
at the heart of what we do at Solgar."
Despite the constraints of EU legislation, Solgar is determined to lead on product innovation. "Sometimes that innovation now has to come from different areas, but we have a great advantage in being able innovate from within. It's the sheer width of our product range — 460 SKUs — which gives us the edge here. So, innovation might take the form of developing and incorporating higher performing ingredients and actives. But sometimes changing a name and re-presenting an existing product can create an amazing uplift — for example, when our Advanced Calcium Complex became Ultimate Bone Support sales shot up 140%.".
A fresh new take
But of course innovative products need innovative branding and promotions, and this is an area where Solgar has been making some more changes. Comments Constable: "Solgar's marketing has always been strong, but sometimes you need to freshen up the approach. Earlier this year we brought our sales and marketing operations together. That meshing together gives us an aerial view of our business, and because the combined department gets direct feedback from our retailer customers it allows us to be much more responsive to the retailers' needs.
"I think we've been able to re-energise our thinking, and try out fresh new ideas. The marketing around products such as Whey To Go looks very fresh and the window displays pack a real punch. And using the recipe book — which hooked in on the revival of interest in cooking and home backing — was a great way generally to get people to understand their everyday protein needs.
"Sunshine In a Box also worked well for us, particularly the open fronted pack. Sometimes we've taken our lead from the best ideas we're seeing in mainstream branding, and using them to project our brand more powerfully on shelf or in a store window. But we ran a lot of very good promotions generally last year, with a real emphasis on link selling. Just bundling two products — for example Skin, Nails & Hair Formula with Female Multi — can create a big uplift in sales in store."
Coming up in 2010
Solgar used last month's Natural & Organic Products Europe to launch the first of three new products — Phytosterol Complex, Super Acai Extract, and Liquid B-12. Comments Constable: "We got a great reaction on the stand and we're really looking forward to getting some more complexes out there. We'll also be aiming for clear-cut campaigns. For example, with Phytosterol Complex – which has an FDA approved claim — we are able to talk about heart health, and that's really important for the retailer."
But the biggest buzz around the Solgar offices currently is around a major new campaign to be fronted by England World Cup winning hero Sir Geoff Hurst. The campaign is for Solgar's Celadrin product and will begin in May during the build up to the South African World Cup this summer.
The initiative is creating excitement across the whole company, says Constable: "With the World Cup coming up, everybody is going to be talking about how England will perform. We know Sir Geoff already takes Solgar products, so we asked him if he would be happy to front the Celadrin campaign. Celadrin is much more of a niche product than glucosamine, so it's better fitted to the speciality health food trade. We thought, how can we get a niche product and put it in the minds of mass market consumers — and we thought Sir Geoff would do the job perfectly."
The new campaign has involved a heavy investment and will see a two-week period of London Underground advertising as well as prominent billboard advertising, posters and shelf-wobblers. Says Constable: "This is a really exciting development, at a really exciting time for Solgar. We're looking forward to another very busy year for the company and for our fantastic retailer customers."