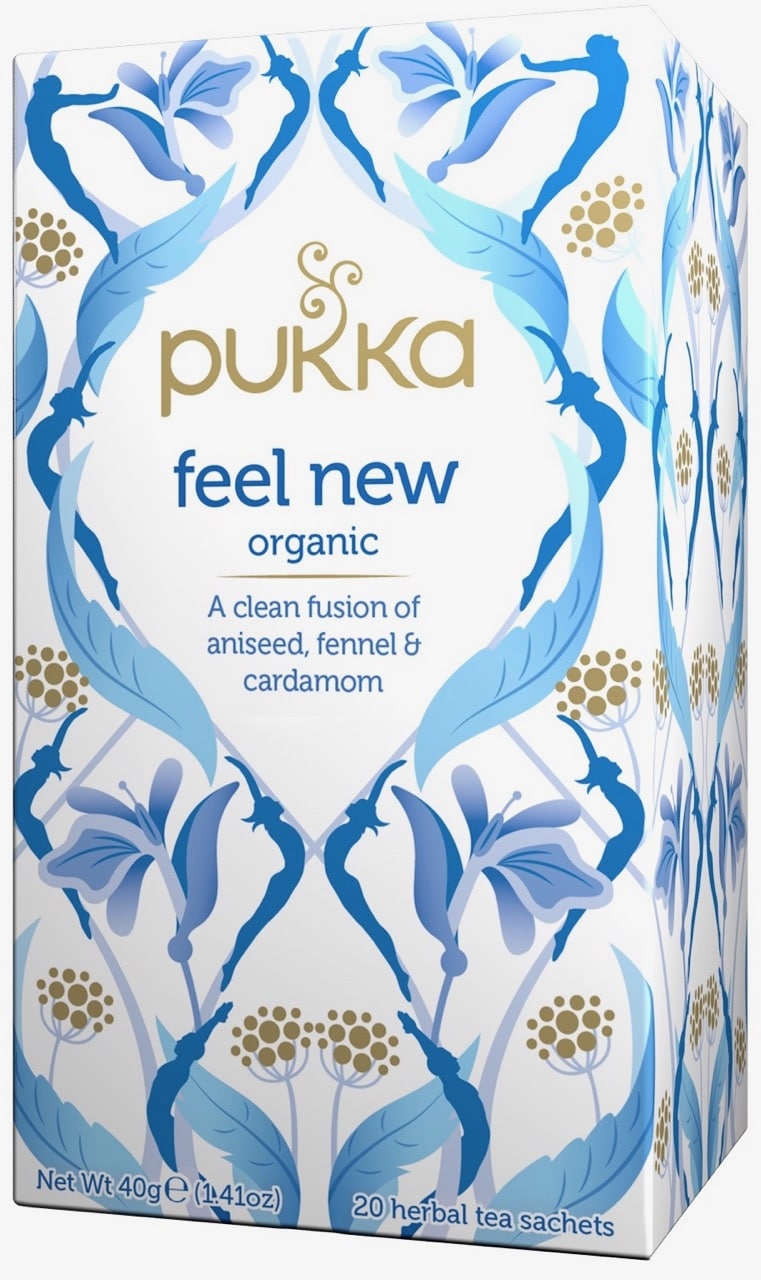 Pukka Herbs has relaunched its popular Detox tea under a new name – Feel New – following the ASA ruling in May 2018 that whilst Pukka could continue to sell the tea, it could not advertise it in the UK (We'll keep selling 100% legal Detox tea').
Pukka has now changed the name and reviewed the blend too, which now includes organic turmeric. The name change applies to all territories, with the exception of the US where it will remain as Detox.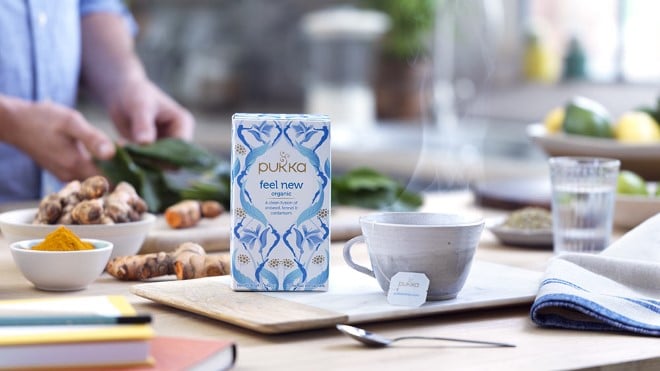 Pukka co-founder, Sebastian Pole, says he had always intended to change the name of this tea but the ASA ruling provided impetus and opportunity to review and improve the popular blend: "When we launched Detox tea in 2004, detoxing had a different meaning. In recent years, unfortunately the word 'detox' has become misused, with many now associating 'detoxing' with crash dieting – something we have never advocated at Pukka.
"We are always looking to improve our range of organic herbal wellbeing products, whether it is improving the blend or ensuring we are signposting our consumers to the right herbs for their needs. Our aim is to strike a balance between listening to our customers and being ethically responsible and respectful of the advertising standards guidelines.
"We support a sensible and proportionate approach to health. Our mission is to bring people closer to the incredible power of plants and a cup of our organic herbal tea is a safe, delicious and easy way to do this."
Pukka says Feel New is blended with medicinal-grade organic herbs including aniseed, fennel, cardamom and turmeric, to encourage and support the natural processes within the liver and digestive system.