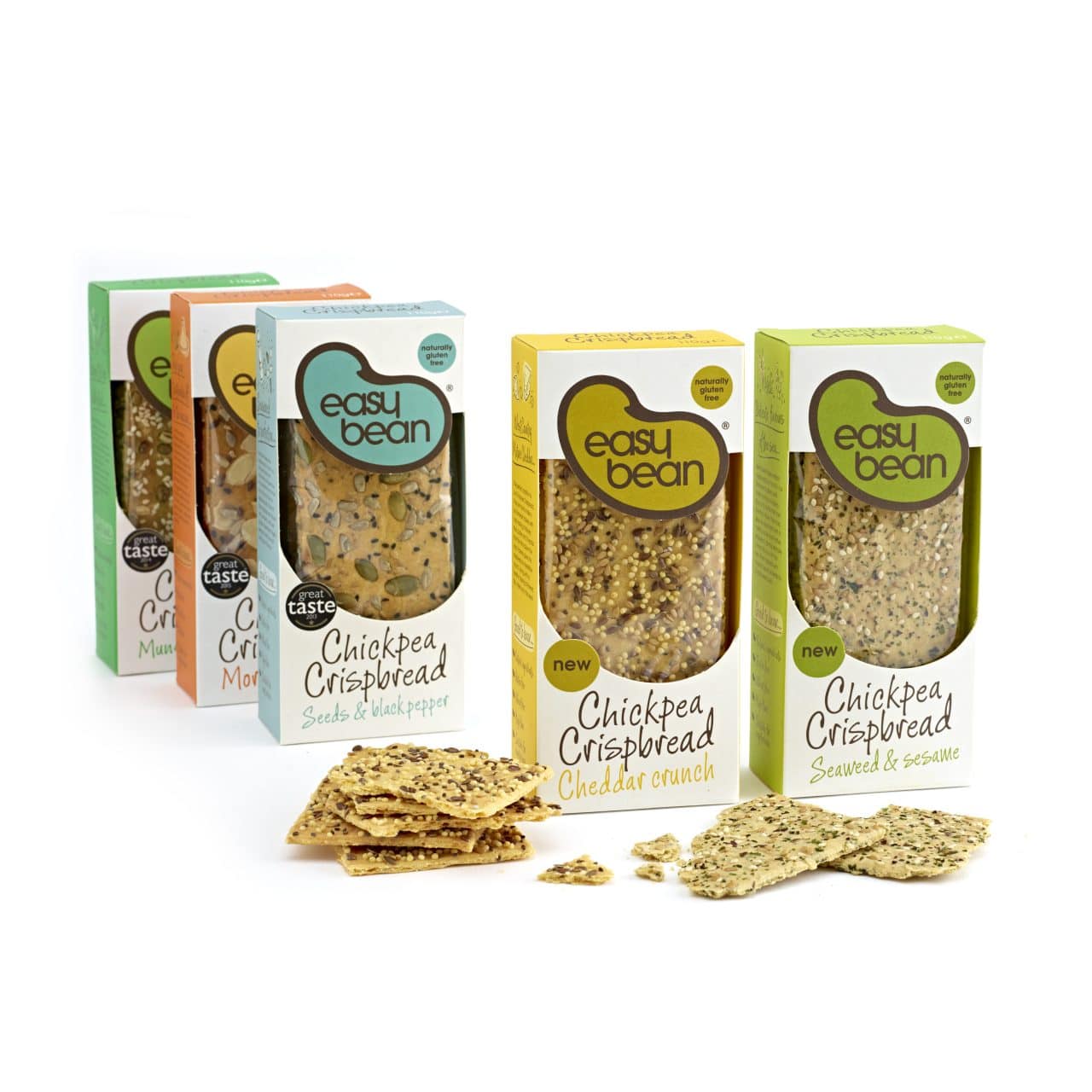 Easy Bean is launching two new flavours of its Chickpea Crispbread in March: Cheddar Crunch and Seaweed Sesame.
The crackers are handmade using nutty-tasting chickpea flour ­– making them naturally gluten-free, wheat-free and high in fibre – combined with locally-sourced butter and buttermilk to give a crisp and crumbly texture.
The Cheddar Crunch variety incorporates West Country Mature Cheddar sourced from Ford Farm in Dorset, with polenta for added crunch, and is topped with linseed, flax, millet and chia seeds.
A blend of native seaweed is used to season the Seaweed & Sesame Crispbread, which is flecked with green and purple and topped with sesame seeds for a Japanese twist.
These new flavours join the existing Moroccan Spice, Seeds & Black Pepper and Mung Bean & Chive variants.