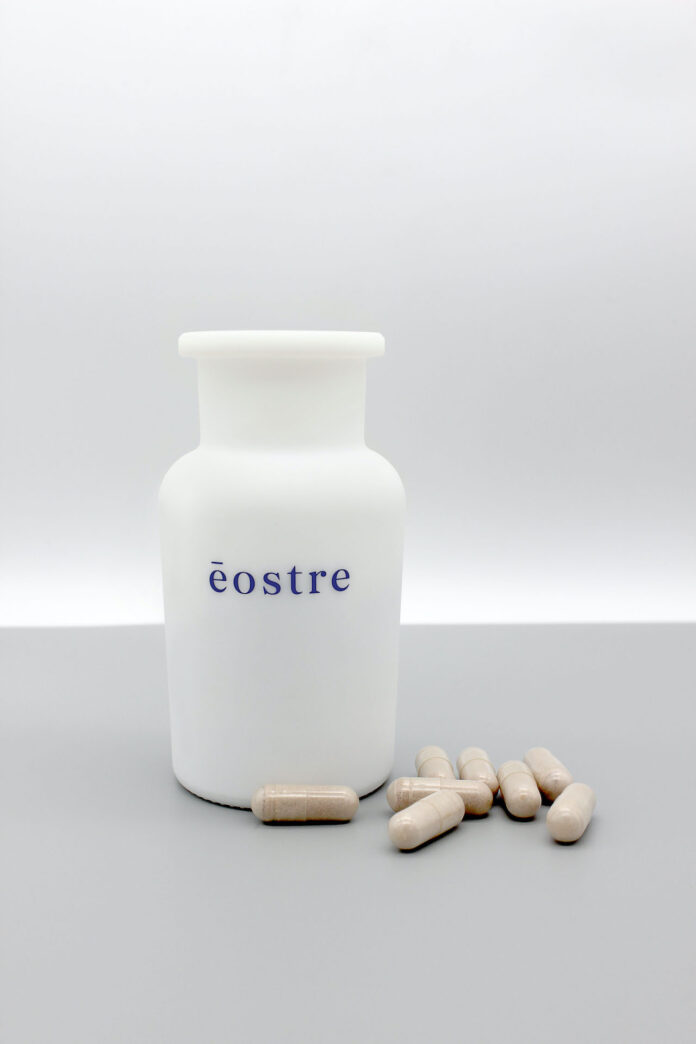 New wellness brand Eostre has launched with a science-led supplement designed to reduce menopause symptoms and support women's wellbeing at this time.
Named for the goddess of change, Eostre (ey-oh-struh], the supplement has been formulated by menopause experts and dieticians and combines natural ingredients proven to balance hormones.
The one-a-day capsules are based on Pycnogenol to support women experiencing hot flushes, night sweats, irregular periods, loss of libido, vaginal dryness, fatigue, concentration and memory problems, hair loss, dizziness, weight gain, bloating, brittle nails, irregular heartbeat, depression, anxiety, irritability, panic disorder and mood swings. Vitamin D helps to keep bones healthy and contributes to the maintenance of normal bones; Ashwaghanda KSM-66 promotes improved cognitive function and concentration; folate contributes to the reduction of tiredness and fatigue; and l-theanine – a naturally-sourced amino acid derived from green tea – which has mood-boosting properties and can encourage relaxation and reduce stress.
Selenium is also included for healthy and strong nails and hair, along with iodine to support normal thyroid function, vitamin B12 which contributes to normal energy-yielding metabolism and vitamin B6 to help regulate hormonal activity.
"The world is finally taking menopause seriously and now there's a supplement that does that too. Eostre has been developed with Pycnogenol, a powerful antioxidant from pine bark extract that has been shown to reduce the symptoms associated with menopause, including hot flushes, night sweats, mood swings, loss of libido and vaginal dryness," says consultant nutritionist and spokesperson for Eostre, Alli Godbold. "It's steeped in over 40 years of research and appears in more than 420 clinical scientific publications. Each capsule contains the perfect blend of natural ingredients to support women through the many symptoms that they may be experiencing and to help them feel their best."
Eostre supplements come in a glass jar designed to keep, with packaging that is 100% home compostable and outer packaging 100% recyclable.