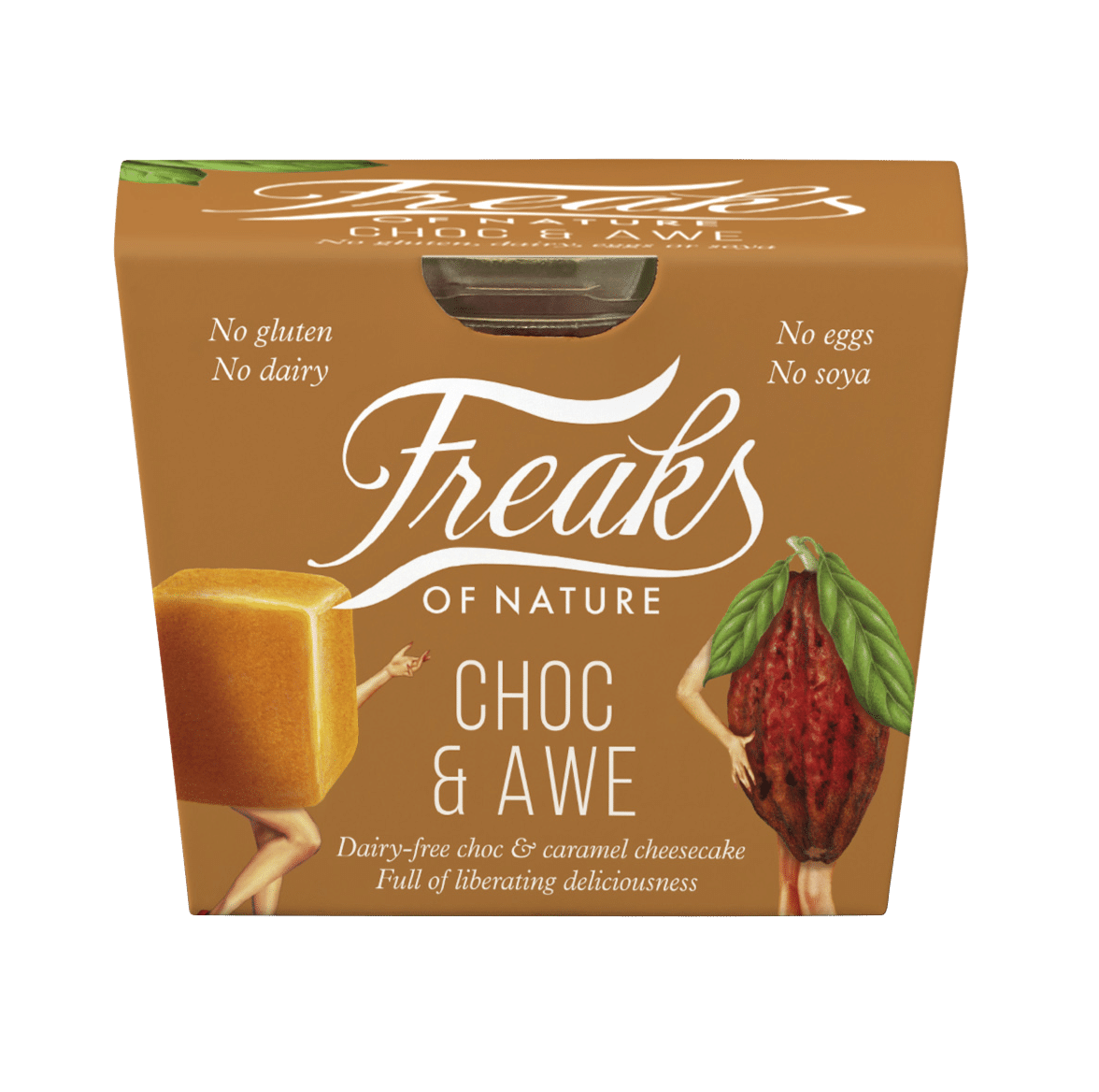 Freaks of Nature has launched what it says is the UK's first plant-based chilled cheesecake range.
The all-natural cheesecakes are free from diary, gluten, eggs, soya, white sugar and preservatives and are available in two varieties packaged in 90g single pots.
The Strawberry Blonde cheesecake combines a strawberry layer sandwiched between baked oats and a creamy lemon topping made from a blend of nuts, while Choc & Awe is made with oats layered with a caramel sauce and chocolate ganache, naturally sweetened with dates.
"It's our mission at Freaks of Nature to offer decadent, liberating and most importantly delicious tasting desserts, with absolutely no junk," explains brand founder Peter Ahye. "Our new cheesecakes bring something completely new and unique to the free-from market, which is continuously in high demand. We are passionate about creating exciting, unique products with honesty and quality at the heart of everything we do.
"The two new cheesecakes have been carefully created, considering the best flavour combinations making them satisfyingly moreish, and freakishly good!"
Freaks of Nature was awarded the highest honour of a Gold award at Lunch!, the UK's largest food-to-go trade show in September 2016, in the Innovation Challenge. The judges commented: "Freaks of Nature are shaking up the free-from desserts market with great provenance, great belief and great passion. We cannot wait to see what the next developments are from this exciting company."