Natural Products News shines a spotlight on a handful of the latest launches, campaigns, award wins and more from natural and organic brands and businesses.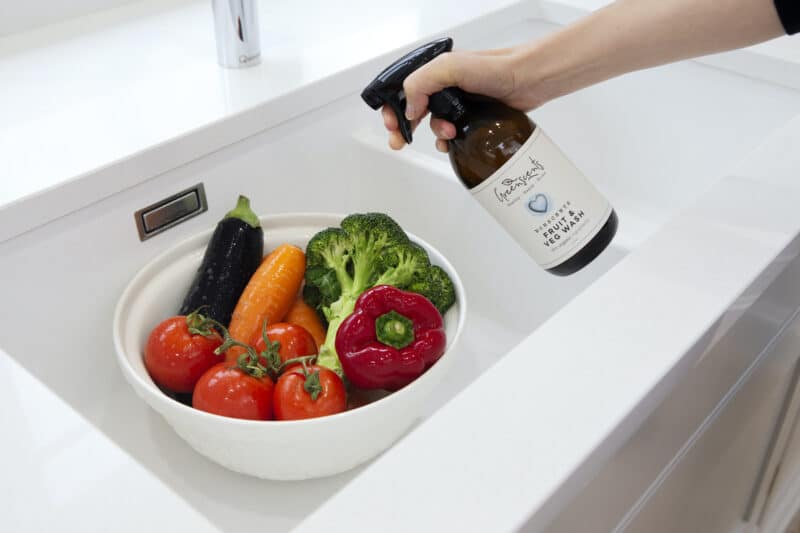 Greenscents has refreshed its laundry and household collection with new plastic-free packaging, products and fragrances. The brand's products will now be housed in 500ml amber glass bottles which can be continually reused and refilled. The website has been refreshed to offer everything customers need to keep their bottles in pristine condition – including replacement labels, and 5 litre and 20 litre containers are available to purchase, with customers encouraged to return their empties to the Greenscents workshop for free under a courier scheme. The brand has also added a Glass Cleaner, Fruit & Veg Wash, All-Purpose Sanitiser and an Anti-bacterial Multi Surface Spray to its range and, following customer feedback, it now offers its best-selling Washing Up Liquid in Minty and Loo Cleaner in Nonscents (unfragranced). In addition, new formulations make the products even more natural and have increased organic percentages.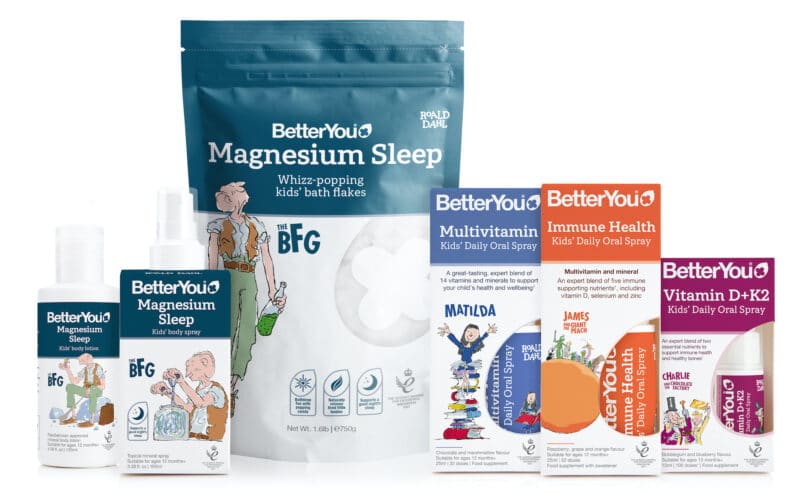 BetterYou has launched a new BFG kids' health range in collaboration with the Roald Dahl Story Company. The collection offers six products: Multivitamin Kids' Daily Oral Spray; Immune Health Kids' Daily Oral Spray; Vitamin D+K2 Kids' Daily Oral Spray; Magnesium Sleep Kids' Whizz-popping Bath Flakes; Magnesium Sleep Kids' Body Lotion; and Magnesium Sleep Kids' Body Spray. A 'gloriumptious' way for kids to benefit from the nutrients they need, the sprays come in Blueberry Bubblegum, Chocolate & Marshmallow and Raspberry, Grape & Orange. Rebecca French, head of licensing at the Roald Dahl Story Company, says: "We're delighted to be supporting children's well-being via this wonderful partnership with BetterYou. The BFG is the perfect story to promote the importance of sleep, and the combination of inventive flavours and fun illustrations across the rest of the range is certain to be adored by both children and parents alike."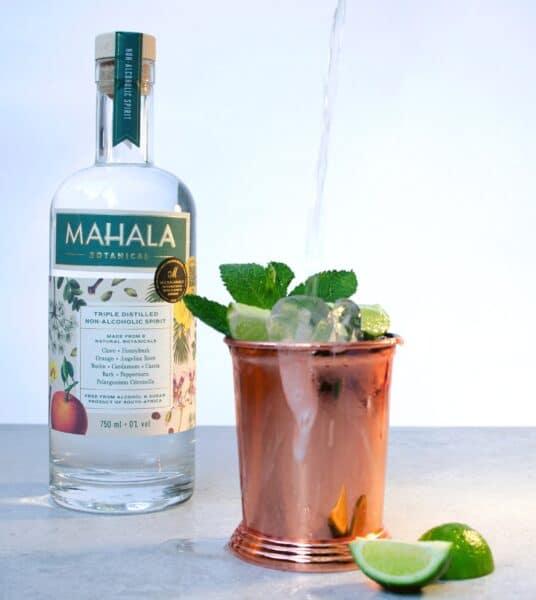 Award-winning alcohol-free spirit Mahala Botanical, created in South Africa, has launched into the UK. Mahala ('free' in Zulu) is made using nine hand-sourced botanicals – cloves, honey bush, orange peel, angelica root, buchu, cardamom, cassia bark, peppercorn and Pelargonium citronella – some of which are indigenous to South Africa and foraged from brand owner Danielle Schoeman's farmland. Free from sugar, gluten, colourants and artificial flavourings, it is made using a unique triple-distillation process in custom-built vacuum stills. Commenting on the launch, Schoeman says: "Mahala was born out of a desire to create a premium, healthy and distinctive alcohol-free spirit in a booming category that offers little choice for consumers looking for quality sugar-free and alcohol-free alternatives." The distillery employs previously disadvantaged employees, supports local workers and contributes a percentage of its sales in South Africa to The Botanical Society of South Africa.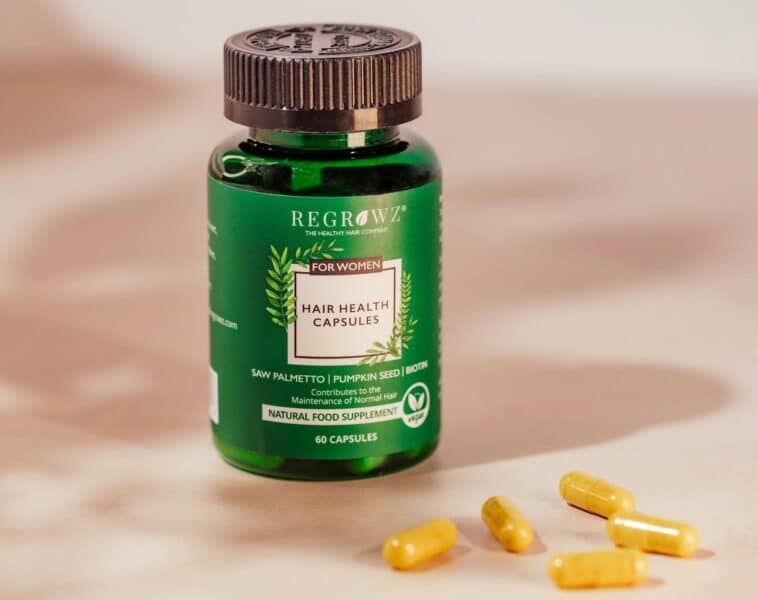 Regrowz new Hair Health Capsules For Men and For Women help hair grow stronger and thicker with a 100% natural and vegan formula featuring saw palmetto, green tea, stinging nettle and pumpkin seed. The products help target hair loss caused by stress and nutrient deficiency and add moisture and shine. Each bottle contains 60 supplements – equal to a month's supply. For Women supplements are effective for thinning, damaged and lifeless hair with natural DHT blockers to help with growth, vitamin D from lichen extract to help increase the hair shafts and biotin and ashwagandha to increase hair follicles and deal with dead hair cells. For Men Hair Health Capsules help tackle male pattern baldness and receding hairlines and are designed to bring hair back to life with biotin and vitamins C and D to contribute to shine, thickness and strength.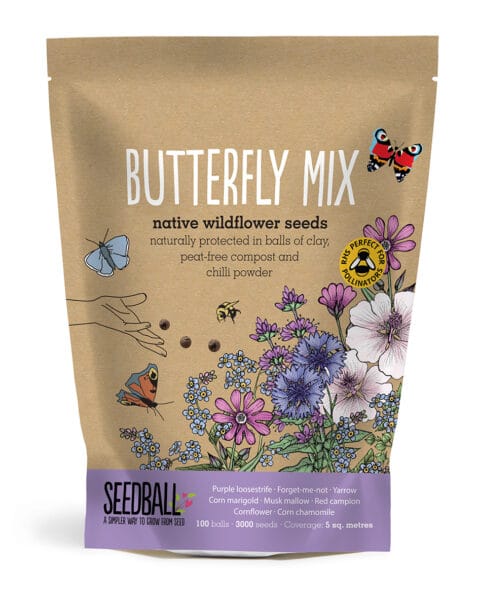 Wildflower specialist Seedball has launched a newly designed 'grab bag' for trade customers with an eye-catching look to help inspire shoppers to take hold of the idea that sowing a wildflower garden needn't be hard work. Ideal for any outdoor space, but particularly ideal for larger gardens, the new designs make the packs easier to spot on shelf. Native wildflowers are naturally slow to germinate, and loosely scattered seed can often be eaten by ants, birds and mice. Seedball helps to solve this problem by encasing the seed in a protective ball of clay, compost and chilli. Each Seedball Grab Bag contains 100 seedballs – enough to cover five square meter in a garden bed or 15 to 25 medium sized pots. The new design is available on the Bee Mix, Butterfly Mix and Wildlife Mix, all carefully selected specifically to attract the intended wildlife.