Faith in Nature has introduced a four-strong line of 99% natural hair masks showcasing three of the brand's best-selling fragrances – Coconut & Shea, Dragon Fruit and Rose & Chamomile – along with new Shea & Argan.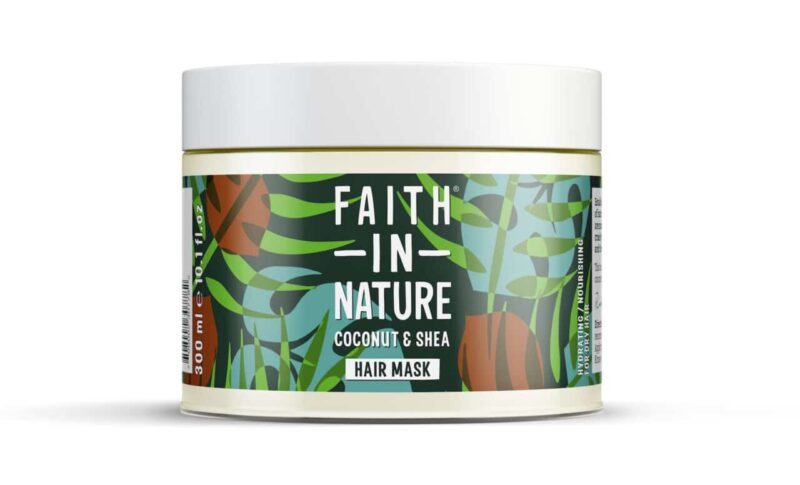 The hair masks are all based on shea butter – a solid, fatty oil that acts as an emollient and moisturizer to bring shine and lustre to hair. With a high vitamin A and F content, shea butter rejuvenates even the most damaged hair, and in the new collection it has been combined with natural organic extracts and fair trade ingredients to cater for all hair types and textures:
Coconut & Shea Hair Mask is formulated to hydrate and nourish dry hair using organic coconut oil to naturally hydrate hair and scalp and shea to add lustre, shine and softness
Shea & Argan is designed to nourish normal to dry hair and is great for curly or afro hair. The deeply nourishing mask is made with fair trade shea butter and argan oil, high in antioxidants, essential fatty acids and vitamin E to help hydrate and soften extra dry hair and scalp
Dragon Fruit Hair Mask is suitable for all types of hair to add volume and is made with essential oils to revitalize hair and scalp. Coconut oil and shea butter help retain moisture and regulate oil for a refreshed and balanced feeling scalp. The retained moisture increases the diameter of hair strands, giving the appearance of fuller, thicker hair
Rose & Chamomile aims to restore normal to dry hair with rosehip fruit oil which contains fatty acids and antioxidants to help fight free radicals and moisturize hair, and chamomile essential oils to bring balance to hair and scalp.
The masks are designed to be used from root to tip and can be applied as a treatment from three to 20 minutes. They are cruelty-free, Vegan Society-certified and housed in 100% recycled and recyclable packaging.