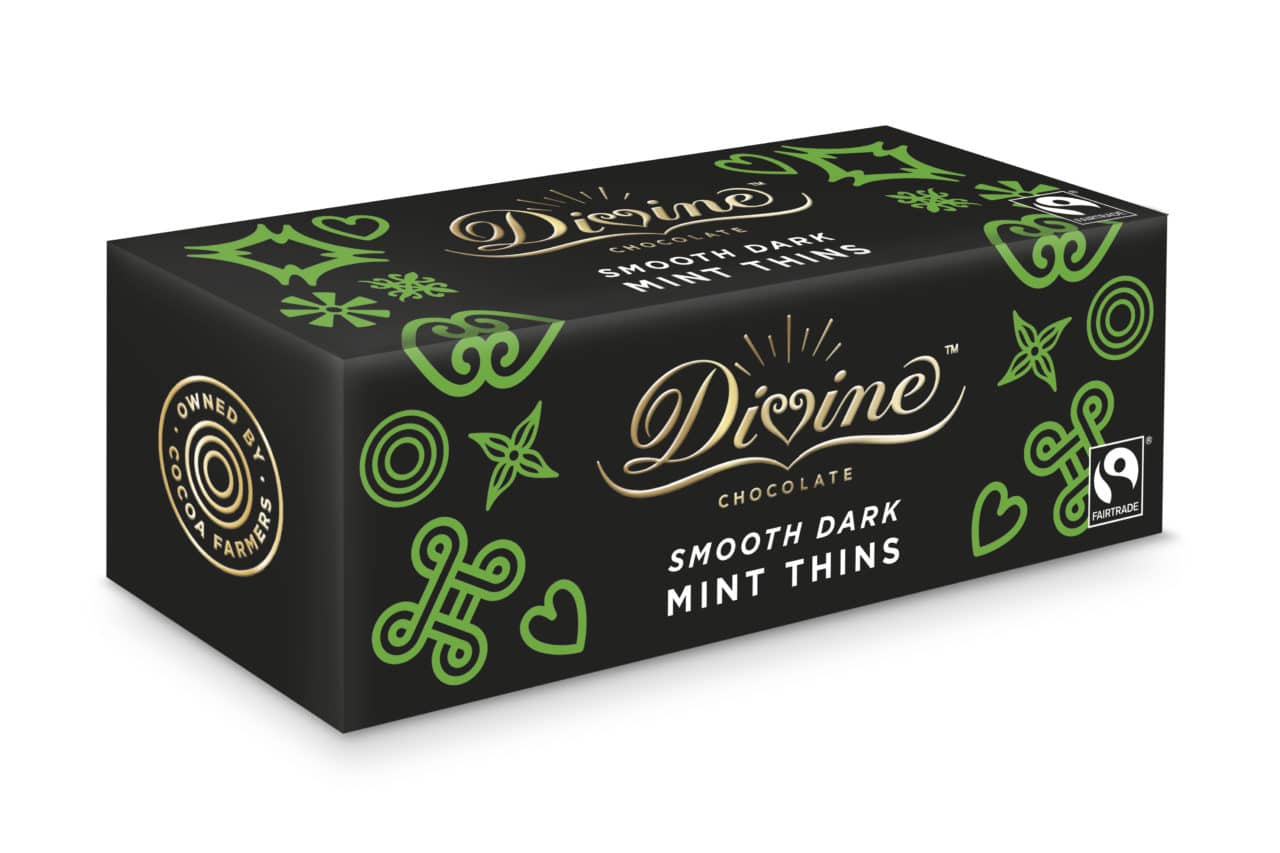 Divine Chocolate has launched a new range of chocolate gifts, bars and treats including boxed chocolates, two advent calendars and limited edition flavours for this year's festive season.
The boxed chocolates include the Divine Discovery Collection (vegan) for the dark chocolate lover, containing the brand's signature 70% dark chocolate along with Smooth Dark with Raspberries, Smooth Dark with Ginger and Orange and Deliciously Dark with Smooth Hazelnut; Milk Chocolate Salted Caramel; Dark Chocolate Mint Thins (vegan); Dark Chocolate Ginger Thins (vegan); and Salted Caramel Thins.
There is also a Divine Chocolate Tasting Set with 12 mini bars in six flavours with packaging featuring tasting notes and a flavour wheel.
The Limited Edition Bars are: Smooth Milk Chocolate with Gingerbread Crisp and Dark Chocolate with Cranberries and Hazelnuts.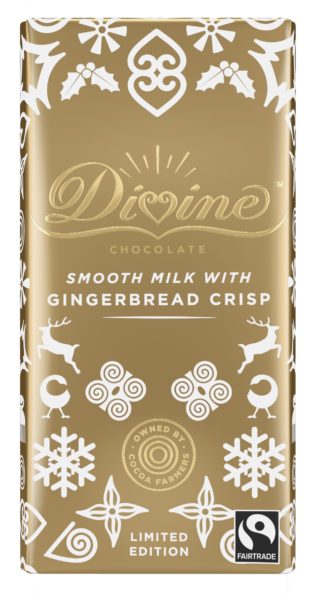 The 2018 Advent Calendar has a detailed illustration, by Stephen Waterhouse, of the traditional Nativity scene and the bean-to-bar journey from Kuapa Kokoo to the UK, to help children understand where the chocolate comes from. Each window opens to reveal the Christmas story step by step and a milk chocolate heart. There is also an educational Fairtrade board game on the back of pack. The calendar is endorsed by Divine partners Christian Aid and Comic Relief.
The 70% Dark Chocolate Advent Calendar (vegan) has a wintery woodland scene to appeal to animal lovers, and each door opens to reveal a British wildlife fact. In addition, 3p from every calendar sold will be donated to the Woodland Trust. The calendar is certified by the Vegan Society.
The Christmas bagged gifts include Divine Succulently Dark Black Cherries, Magnificently Moreish Brazil Nuts, Milk Chocolate Coins and Dark Chocolate Coins. There is also a Giant Milk Chocolate Coin.