The founders of TEA REX and Wholey Moly have joined forces to create postal Hug-In-A-Mug parcels to send a positive message to people who need a pick-me-up during these times of social distancing.
The two food start-up friends, Andrew Walker and Meenesh Misty, have created £3 Hug-In-A-Mug care packages (inclusive of UK P&P) which comprise a fresh TEA REX infusion and a giant Wholey Moly cookie.
For each pack sold, £1+ of profit will be donated to the Trussell Trust, a charity which supports a network of foodbanks across the UK to provide emergency food to people in crisis, offer additional support and campaign for change.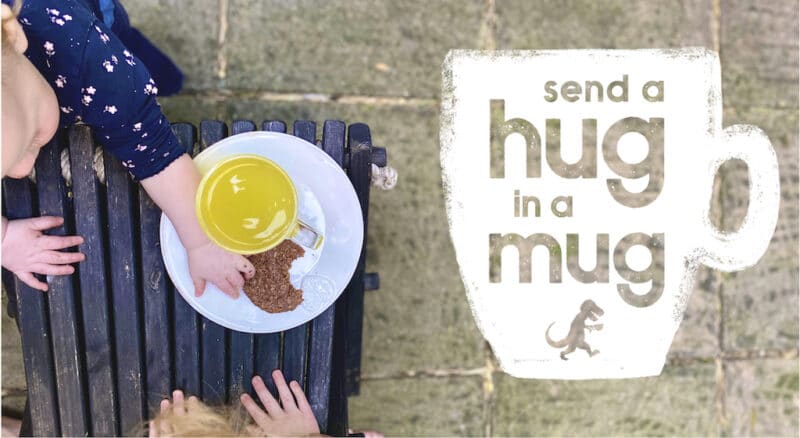 "Whilst we can't come in contact we can keep in contact, and a warming cuppa and a cookie is one of the most comforting gifts you can give," says Walker, commenting on the reason behind the launch.
Misty adds: "It costs the same as a takeaway coffee or a bus fare to let someone know you are thinking of them in isolation, they are doing an amazing job on the front line or just that you miss seeing them in person."
TEA REX infusions are made from fresh fruits and roots and are available in Lemon Ginger Turmeric, Rhubarb Redcurrant Ginger and Turmeric Black Pepper Lemon.
Wholey Moly naturally healthier cookies are made from 100% natural ingredients are gluten-free and contain no refined sugars. Low in sugar, they are a good source of energy and fibre.