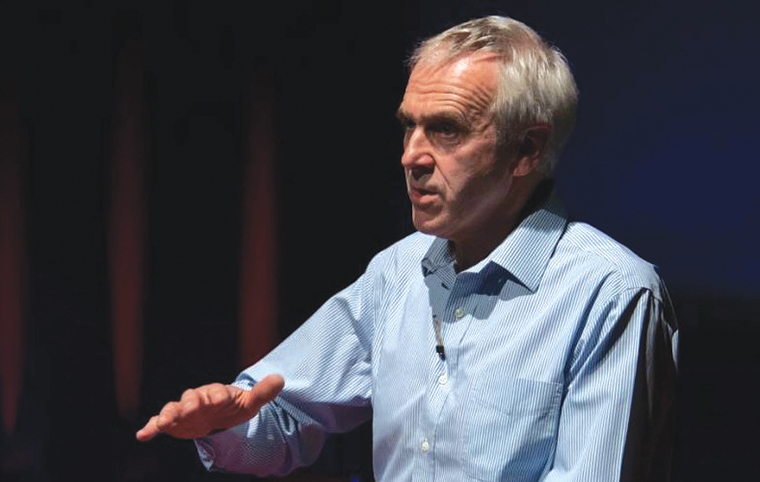 As the part of a series of special features to mark its 60th anniversary Radio 4's flagship news and current affairs programme recently took a look at the impact of organic on Britain's food and farming industry.
The feature, aired on 22 August, was introduced with a brief outline of the UK's organic farming history by Today presenter John Humphries. He said: "The agrochemical industry has crushed everything in its path – almost. Because something else happened about 45 years ago: a handful of people pitched up in West Wales in search of a new life … and created a movement that was to change the way millions of us eat today and throw down a challenge to how the nation grows its food."
"By the standards of conventional agriculture, these men are minnows but their influence has been out of all proportion to the amount of food they produce. It's the way they produce it that matters. They believe in a very simple principle: the soil is everything," said Humphries.
"They believe in a very simple principle: the soil is everything"
Following comments from organic pioneer Peter Segger, the programme heard in depth from Patrick Holden, director of the Sustainable Food Trust and formerly of the Soil Association.
Holden addressed the notion that in the 1970s the country needed an explanation of organic farming as a concept, before organic products themselves could be sold: "What we were trying to do was to develop a different approach and then we realised we'd have to build a separate market, because the industrially produced food was so cheap that we couldn't sell our food at those prices," he explained, "so we literally wrote down the prescription for what we were doing, took our story to the market and that became the success story which the organic market was."
Referencing the early pioneering efforts of his contemporaries, Holden said: "It wasn't driven out of our wish to build an organic market, it was driven out of our conviction that the system of farming we witnessed was wrong and not in the public interest."
"The system of farming we witnessed was wrong and not in the public interest"
Despite the rise in demand for pesticide-free produce since the organic movement began, Holden said there is a long way to go: "If you are very optimistic and generous and you add together all the sales of organic, local and sustainable food (certified and otherwise) you'll be struggling to get to 5% of the food market. So 95% of the food that is eaten in this country is produced using methods which are damaging to the environment and to public health, so to that extent we've failed."
The Soil Association, in its annual Organic Market report published in February 2017, reported a 7.1% increase in the sale of organic products, however Holden believes the organic industry has not yet 'broken through' into the mainstream.
"We can see that if we are going to feed the world in a way which doesn't deplete our natural and social capital … we are going to have to transform not 5% of our food systems but the whole of our food systems," he said.
Responding to the question of whether the organic movement requires a change of approach, Holden stated: "I think we have to acknowledge that amongst big land owners and the world's largest food companies, there is now an awareness that the systems of producing commodity crops at the lowest possible price and then adding value to them through processing is not going to solve the problems that we're facing globally. They need to make money for their shareholders, who of course are us, because our pension funds are all invested in these food companies … That's the only way they can stay in business. They know they've got to change but they don't know how and I think that is the challenge we face right now."