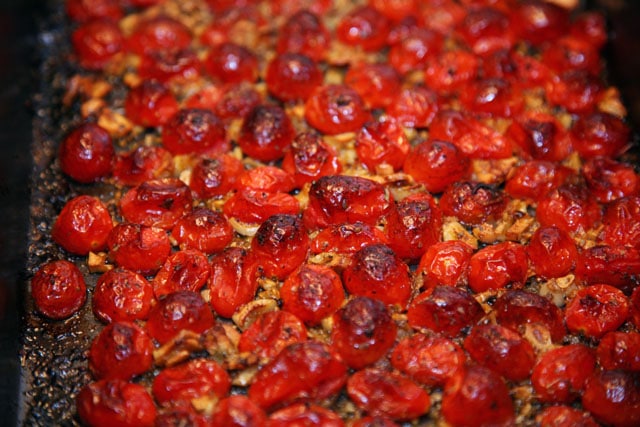 Lycopene, the natural red pigment found in tomatoes, has been found to increase skin protection as seen by a reduction in skin redness and less sunburnt DNA damage.
Professor Mark Birch-Machin from Newcastle University will share the latest research on the protective effects of lycopene at an international gathering of experts in the field of nutrition and health at the Royal Society of Medicine in London today, Thursday 7 June.
Annually, there are 100,000 new cases of skin cancer in the UK and the rate of increase in skin cancer incidence is the greatest compared to other cancers in Europe. Over the last five years, more people have died of skin cancer in the UK than in Australia.
Every time you go out in the sun you add another layer of sunburnt DNA and a tower of damage builds up in your skin. Our defence system can be enhanced by antioxidants. Skin health and DNA damage can be affected by melanin, intake of lycopene, sun screen and lifestyle.
In Professor Birch-Machin's latest study, 20 women received a diet rich in processed tomatoes or a low tomato diet for 12 weeks. Volunteers on the lycopene diet had increased skin protection, as seen by a reduction in skin redness and less sunburnt DNA damage. Lycopene could have an important role in helping to reduce the inflammatory response of the skin to UV damage, including wrinkling.
Lycopene is present in all red fruits and vegetables, but its concentrations are highest in tomatoes and it becomes more readily available and biologically active when it comes from processed tomatoes.
At today's one-day Royal Society of Medicine meeting, which is supported by Heinz, other leading international scientists from the US, Canada, and Europe will share their latest work on tomatoes and health.
Professor Indika Edirisinghe, from the Illinois Institute of Technology in the US, will share work on the effects of processed tomatoes on risk factors for heart disease and high blood pressure in particular. Studies on 28 volunteers following high and low tomato diets for 6 weeks found that blood pressure in men and women was significantly lower in those with elevated blood pressure.  The results suggest a potentially important protective role of tomatoes in reducing heart disease risk.
Dr Mridula Chopra from the University of Portsmouth will share new data, to be submitted for full publication in the next few weeks, on how cooked tomatoes may intercept cancer growth or even kill prostate cancer cells. Prostate cancer is the second most common cause of cancer death in UK men with three quarters of cases diagnosed in those aged over 65 years. Dr Chopra's latest work shows that lycopene inhibits the proliferation of prostate cancer lines. In test tube studies, lycopene reduced the adhesion and invasion properties of prostate cancer and has been shown to intercept mechanisms important to cancer initiation, progression and cell death. While further clinical trials with tomato products are warranted in prostate cancer patients, Dr Chopra recommends three to four servings of processed tomato products per week.
Dr Leticia Rao from St Michael's Hospital, Toronto, Canada will share her work at today's meeting on the positive association between lycopene and bone health. Osteoporosis results in increasing fracture risk affecting one in two women and one in five men over 50 years. There is now evidence that lycopene may have a positive effect on bone formation and can inhibit bone resorption which can lead to osteoporosis.
Historically, consuming tomatoes as part of a healthy balanced diet has been associated with maintaining good health and preventing disease. Today's Royal Society of Medicine conference on tomatoes and the potent natural antioxidant lycopene is highlighting new areas for future research.