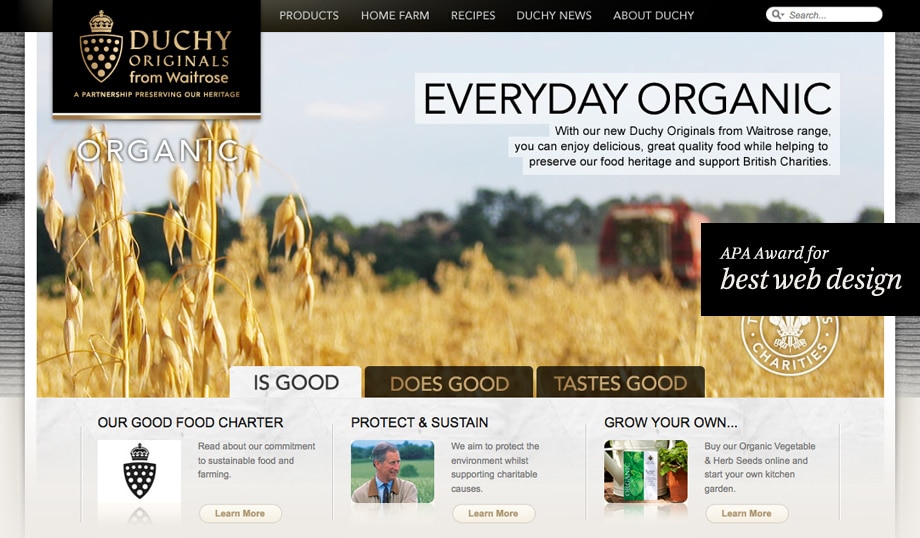 Organic food brand Duchy Originals, which celebrated its 21st anniversary last year, has donated £2.8 million to The Prince of Wales' Charitable Foundation following the receipt of royalties totalling £2.96 million in the year ended March 2013.
Founded in 1979, the foundation is one of the largest independent foundations in the UK and supports responsible business and the building of sustainable communities through giving grants to UK charities and funding initiatives such as The Duchy Originals Future Farming programme, delivered in partnership with the Soil Association.
The news came at the same time as it was announced that the Duke of Cambridge would take a ten-week course in agricultural management at Cambridge University to learn about the issues which face the UK's farming industry and rural communities.