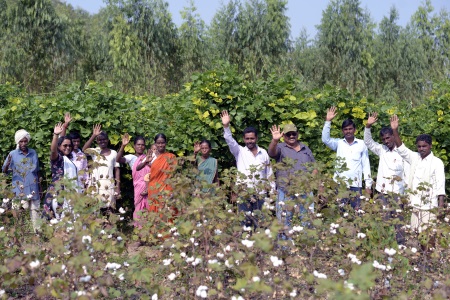 The Queen yesterday presented the Fairtrade Foundation with the Queen's Award for Enterprise in Sustainable Development at Buckingham Palace.
The award recognizes the organization's work supporting over 1.65 million farmers and workers to get a fairer deal from trade and helping communities in 74 countries to improve their economic, social and environmental development.
Commenting on the achievement, Michael Gidney, CEO, Fairtrade Foundation, said: "This award is for the millions of farmers and workers who are among the world's most entrepreneurial people, who work hard to grow their businesses and lead their own development, to end the cycle of poverty and to protect their environment for future generations.
"It is a privilege to accept this prestigious Queen's award for the second time in Fairtrade's history on behalf of those farming communities and also communities in the UK who show they care every time they choose Fairtrade groceries and other goods, from coffee, tea, cocoa and bananas to flowers and cotton."
This is the second time in its 20-year history that the organization has won the Queen's Award; it previously held the award for five years from 2010 to 2014.