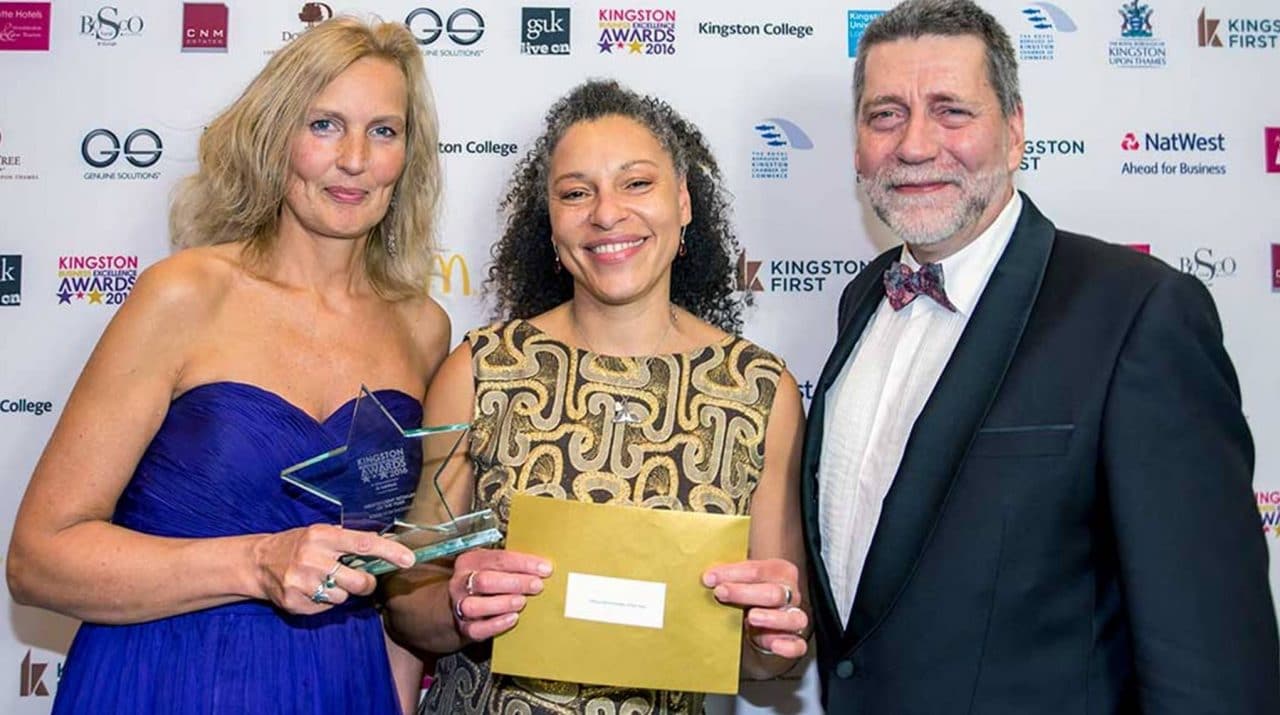 Food for Thought in Kingston has won the Independent Retailer of the Year award (sponsored by Kingstonfirst) in the 2016 Kingston Business Excellence Awards, beating eight other stores in the category.
Alan Martin, director of Food for Thought, told NPN: "We are immensely proud and delighted to win because it's recognition from our customers and that's really special to us. It cements just how much customers value the business, why we're here and what we do, enough to go and vote for us, so that is a huge deal. It's not until something like this that you realize you do actually mean something more than just being a place to shop."
The award process consisted not only of customer votes, but also an in-depth questionnaire and panel interview. The questionnaire that Martin and business partner Rob Steidle completed threw up some interesting insights for them. "It was quite in-depth and covered all the areas of the business, including marketing and promotion. You often do things on autopilot and when you're asked to actually describe all the things you're doing it really makes you stop and think. We got a lot out of that and started looking at the way we do things just to see if we can improve. That was really a big thing for us after eight years of having the business – that we were made to stop in our tracks and look at it again."
So, why does Martin think that Food for Thought beat the competition? "For me, we're a community-based store and we welcome everybody, whether they want to buy or not – it's just a place to hang out. So we feel we've been recognized by our customers for creating a space where they can come and enjoy and relax – it's the welcoming aspect."
In addition, Martin says the store has definitely seen the fruits of having employed a marketing and PR manager earlier this year, and this may have had an influence. "We've started to create these major events and are teaming up with other businesses. This is something that has come out of our marketing and PR efforts and may be another aspect of why we won. Perhaps we've been seen as encompassing and involving other businesses with what we do, so it's not just about us. We've opened up a bit and said everybody's welcome, so come and work with us."
Martin sees local business awards as a real boost for the communities involved. "From a community-based spirit they are hugely important. Never at any time more than now, when people seem to be fragmented with Brexit and so on, so things like this really help to cement people together."
The store has reached out to everybody who won in the other categories, not just to congratulate them but also to see in what ways they may be able to work together in future.
The store's manager Zofia Giles and assistant manager Patricia Brune collected the award at a ceremony earlier this month. "Patricia and Zofia were the ones that went to receive the award," says Martin. "Rob and I didn't want to be involved in actually collecting it because it's their award and we wanted to take a step back. It's these guys that actually do the work on a day-to-day basis and it was their moment."
The win comes shortly after the store's other branch in Guildford came runner-up in the Best Independent Retail category in the Experience Guildford Customer Services Awards.
Pictured: Zofia Giles (left) with Patricia Brune