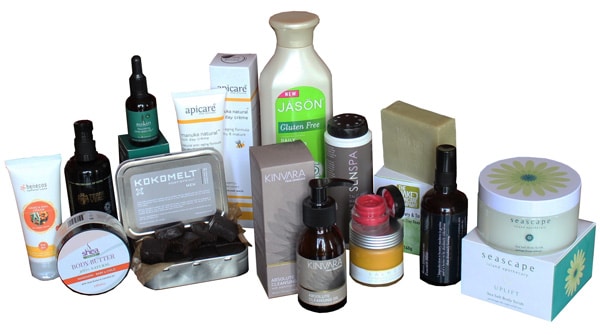 This, the fifth year of the Free From Skincare Awards, saw over 270 natural and organic skincare brands competing to win in 14 categories.
Cited as being one of the award's most exciting years yet, 120 experienced Beauty Bible testers and a dedicated panel of Free From judges and experts took part in the process.
Kinvara took top honours, winning the Overall Award for Best Free From Skincare Product for its Absolute Cleansing Oil, with Sukin taking the award for the Best Free From Achievement Award, sponsored by Organii.
Kokomelt's 24 Sugar Scrub Hand Cubes took the Men's Grooming category, while JASON Gluten Free Shampoo won the Hair category. Terre Verdi FranChouliPom Body Oil triumphed in the Oils and Serums category, and Seascape Island Apothecary topped the Body Care Wash Off category for its Uplift Sea Salt Scrub.
Other category winners include: Benecos, Natural Hand & Nail Cream with Sea Buckthorn & Orange in the Hand, Nail and Foot Care category; The Naked Skincare Company, Mint, Rosemary and Spirulina Clay Soap in the Hard Soap category; BALMOLOGY, Calendula & Chamomile Comfort Balm conquered the Problem Skin category; and 001 Skincare, Rosa Damascena Essence Mist won the Fresh and Fragrant category.
"Judges noticed better standards of 'free from' and allergy-aware labelling this year," said Alex Gazzola, awards administrator. "We also felt the quality of ingredients being used in cosmetics has improved. It has been encouraging to see so many small and upcoming brands winning a number of awards too. The future of natural skincare is in good hands!"
The awards were presented by beauty and holistic health guru, Janey Lee Grace.
For a full list of all the winners and runners-up, visit http://bit.ly/29GWgR1.