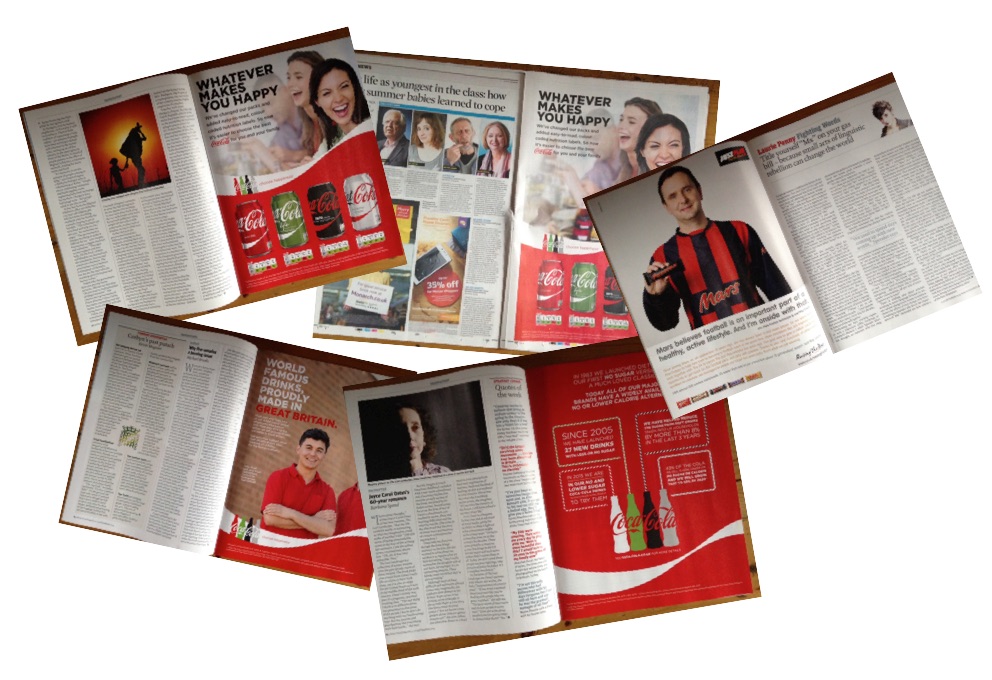 The UK Government says it has "no plans" to introduce a tax on sugar-sweetened drinks.
Responding to the petition for a 7p tax on a can of fizzy drink set up by Jamie Oliver (now signed by over 145,000 people), the Government says it is "committed to a tax lock", claiming that such a tax might hold back economic growth.
Malcom Clark from the campaign group Sustain – co-sponsor of the petition – said it was "absurd" for the Government to "prematurely rule out a potent part of its arsenal for reducing excessive sugar consumption".
He continued: If the Government is serious about tackling childhood obesity and diet-related ill health, then a sugary drinks duty must be one of the options that are on the table for consideration. The evidence is there on the benefits particularly to children's health, along with the impact that the money raised could have if put into programmes to improve children's health and protect the environment they grow up in. The public support this too, as shown through the online petition to Government, which had over 100,000 signatures within 48 hours, and continues to gather more.  There is real public appetite for robust measures which will make a difference, rather than a rehash of the failed responsibility deal which has not."
Howeverm the Goverment's announcement has been welcomed by the Food and Drink Federation, which represents the multinational soft drinks companies in the UK. Its director general, Ian Wright, said: "Jamie Oliver and his followers have an important contribution to make but the focus on a sugar tax would have hit low-income families without improving the nations' health."
Just hours after the Jamie's Sugar Rush documentary was screened Coca Cola – one of the companies single out in the film – launched a major tactical ad campaign. It booked three consecutive full page ads in several national newspapers and political weeklies, which reeled out statistics about how it is cutting the sugar content of its drinks and offering more lower, or no-sugar alternatives. Mars also took out ads promoting the company's association with sporting activities.
Picture: Busy buying influence – Coca Cola launched an unprecedented 'tactical ad campaign' within hours of the screening of Jamie Oliver's Sugar Rush documentary.