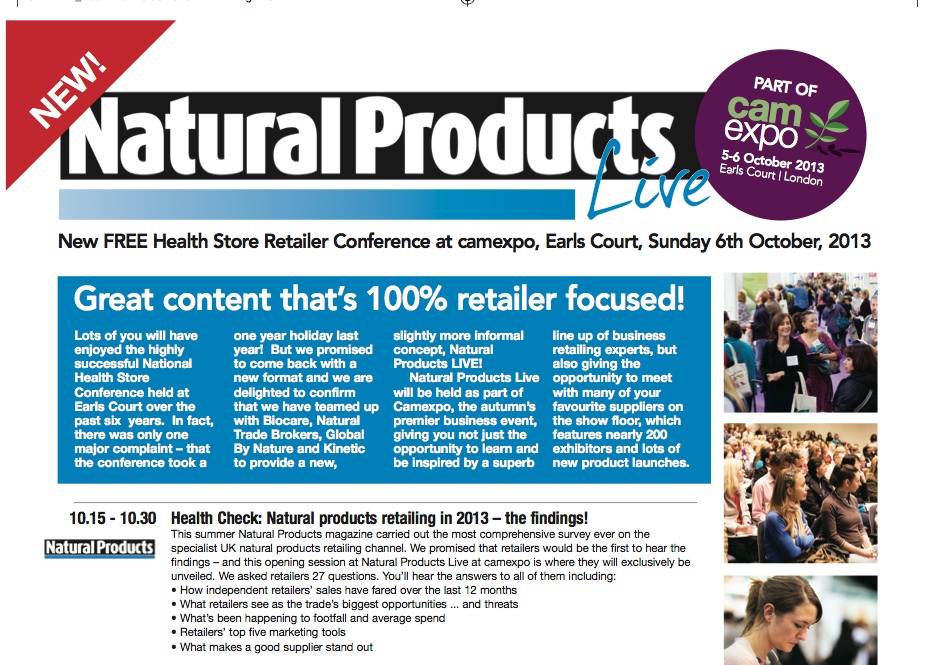 Have you booked your place yet for this autumn's must-attend retailer event – Natural Products Live?
100% retailer focused, Natural products Live is a one-day conference being staged on Sunday 6 October in a special new theatre at this year's camexpo exhibition (Earl's Court, October 5-6).
Hear from leading business and retail experts on a range of practical retailing issues. From 'quick wins' to capture new customers to employment law, through to getting noticed online or starting your own therapy rooms – we've got it covered
Retailers who attend the event will also be the first to hear the findings of 'Health Check: Natural Products Retailing in 2013', our comprehensive survey of health food retailing in Britain. Expect fascinating insights into the specialist retail trade … and a few surprises along the way!
• To register your free place (strictly retailers only) please email Ami Giles at [email protected] or call her on 01273 645110.