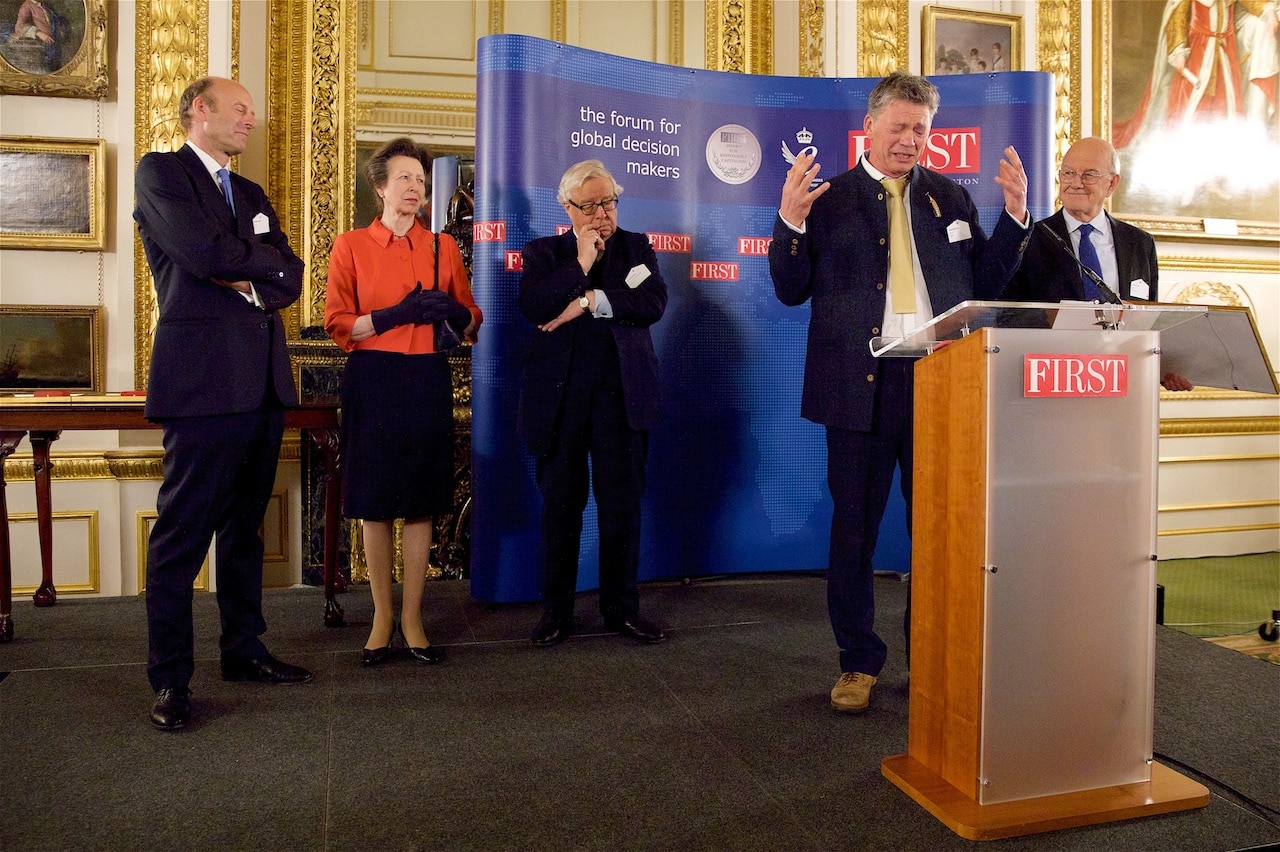 The 18th Award for Responsible Capitalism has been presented to Guy Singh-Watson by publishing group First, in a ceremony attended by HRH Princess Anne. But the decision to accept the award, says the Riverford Organic founder, was 'a difficult one'.
Using his acceptance speech to highlight how capitalism is 'destroying our collective future' and to call on leaders to shake up the capitalist system, Singh-Watson addressed 200 foreign ambassadors, multi-national businesses and parliamentarians: "Capitalism has made it acceptable and normal to benefit from destroying our collective future.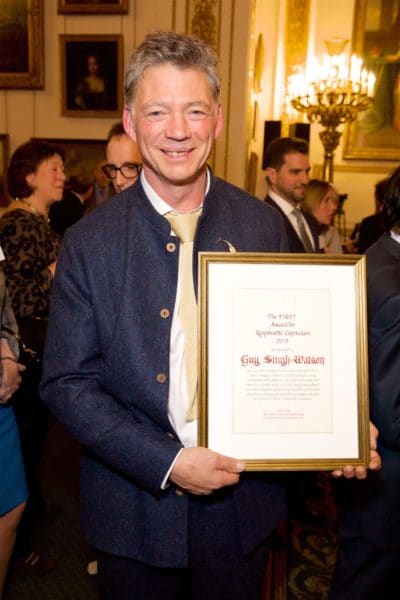 "We're approximately 12 years away from when climate change becomes irreversible. We've lost 75% of insect biomass in the last 30 years. Our soils are in crisis and we're facing the sixth mass extinction of biodiversity. Society is torn apart by inequality. We urgently need to act.
"This award seeks to promote change from within in small steps," he continued, adding that although he 'respects its intent' he would argue the need to 'accelerate the process'. Making a further point about accountability, Singh-Watson said responsible capitalism can only be delivered 'when those with money and power find the confidence to measure success not in what they take out, but what they put in'.
We're so much better than our slavery to conventional capitalism and remote ownership allows us to demonstrate
"We're so much better than our slavery to conventional capitalism and remote ownership allows us to demonstrate … We need both change from within and challenge from without to stand any chance of passing a habitable planet on to our grandchildren. We need approval, encouragement and bravery from our peers; shaming from our children; incentives and leadership from government; and perhaps most of all, we need positive, joyous, well-publicized examples of a plausible alternative future."
In a subsequent newsletter published on Riverford's Wicked Leeks site on 18 March, Singh-Watson called 'irresponsible capitalism' the 'current norm'. "It is considered acceptable by many and it's an imminent threat to our planet and our civilization. It was my anger at humanity's wasteful self-destruction under the guidance of capitalism that prompted me to take Riverford … into employee ownership last year. In the last 33 years, Riverford has gone from me growing vegetables alone on my parents' tenanted farm in Devon … to a business with an annual turnover of £65 million."
For Singh-Watson's full opinion on responsible capitalism, please visit https://bit.ly/2Wc9Gcm.