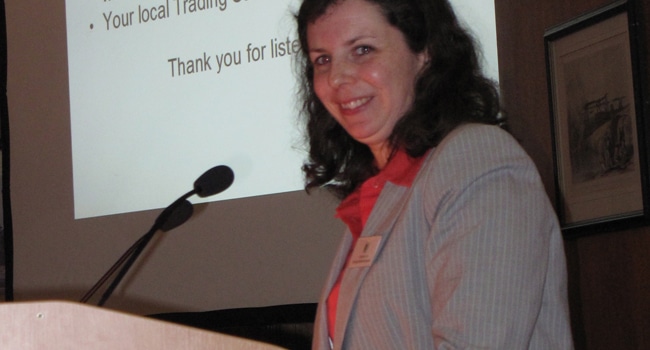 With new EU health claims regulations now law, a senior figure from Trading Standards has warned suppliers and retailers that "doing nothing is not an option".
Corinne Lowe, lead food and nutrition officer at the Trading Standards Institute, told Natural Products that while businesses which have taken a proactive approach to removing non-approved claims can expect a "pragmatic" enforcement approach, companies who continue to make unauthorised claims could face prosecution.
Lowe said she was hopeful, in particular, that pragmatism would be applied to the selling-through of stock already been placed on the market before the EU Nutrition & Health Claims Regulation (NHCR) transition period ended on 14 December
But she warned suppliers not to take a wait and see approach: "Not taking any proactive action is likely to adversely affect any enforcement decision."
She added: "What a business has done to try and achieve compliance will always be taken into account on what level of enforcement action to take. Doing nothing is not an option."
Lowe said she couldn't comment on current national levels of NHCR compliance since the legislation is enforced by local level Trading Standards and local councils
She explained that Trading Standards follows an "enforcement hierarchy", beginning with local TSOs advising the businesses concerned. Prosecutions were a last resort but in the most serious cases could result in fine of up to £20,000 or even a prison term.
Commenting on implications of the NHCR for retailers, Lowe said that the wording of in-store signage needed to be considered. For example, a sign using a phrase such as 'Digestive Health' that "was positioned above such a product type could be caught by the Regulation as a commercial communication". Retailers should also be aware that adverts, in-store displays and websites all fall within the reach of the regulation, she said.
Lowe urged companies to seek advice from local Trading Standards or trade bodies whenever doubts existed.
Picture: Corinne Lowe speaking at the 2012 HFI lunch