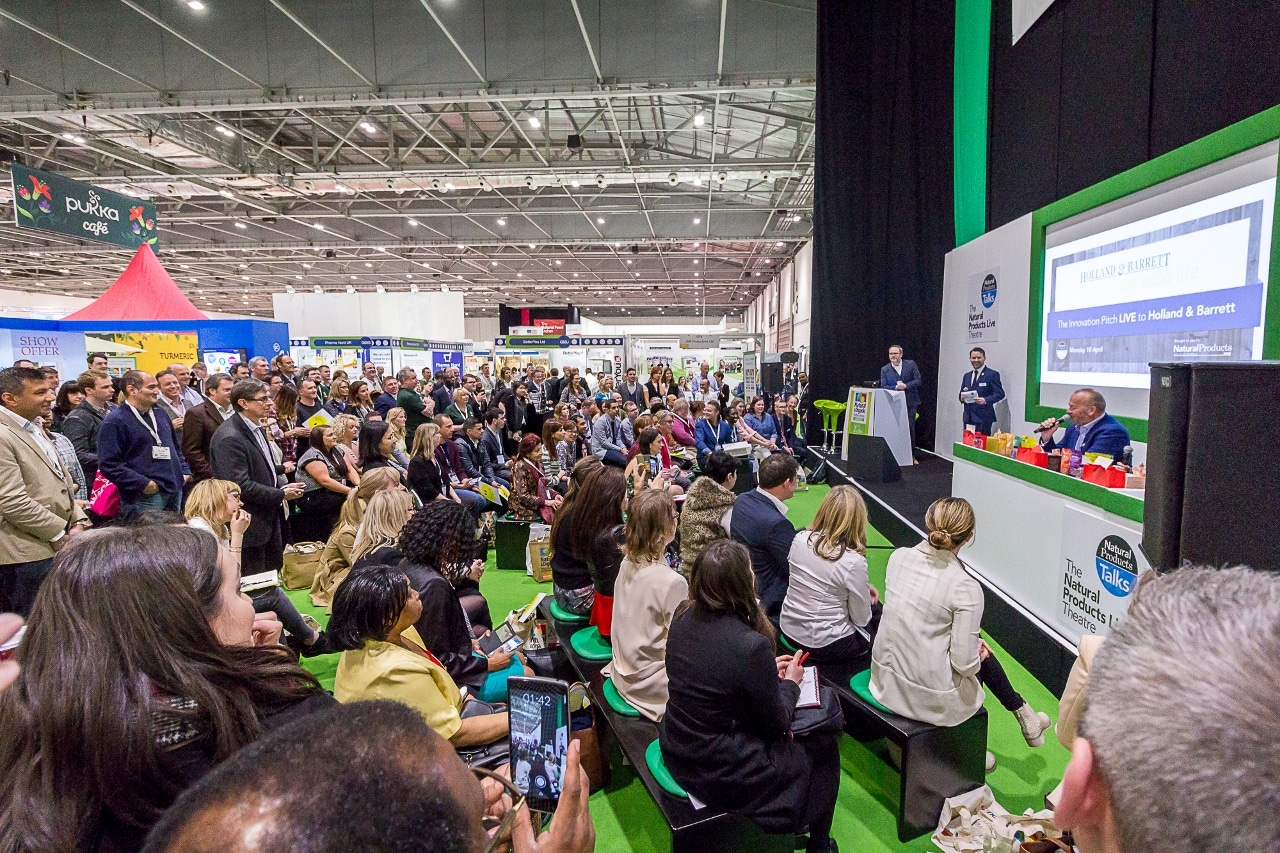 Following consideration of a record number of entries for the live Innovation Pitch at Natural & Organic Products Europe (22-3 April, Excel London), Holland & Barrett's (H&B) executive buying team has announced that six shortlisted exhibitors are one step closer to winning a potential listing with the chain retailer.
The shortlist comprises Aquamamma, Famille Mary, Fruu Cosmetics, The House of Aran, Turmeric Vitality and Weed & Wonderful, who will each have five minutes to impress the H&B judges, including the company's CEO Peter Aldis, as they take their turn to 'pitch' on the Natural Products Talks Theatre stage (from 3pm, Monday 23 April).
Mr Aldis will be joined by members of H&B's senior executive buying team: Lucy Pottinger, head of category for ethical beauty and aromatherapy; Lisa Sinclair, head of category for VMS; and (a new judge for 2018) Nick Janda, head of trade plan.
We rely on this chance to meet new brands and get a real understanding for the biggest new trends in the industry
"Several brands we've met at the show in this way have gone onto have successful ranges in more than 750 stores across the UK and Ireland, and this year we are hoping to find more original and brilliant creations this industry has become known for," says Ms Pottinger.
"Natural & Organic Products Europe has always been a go-to for us for the best in innovation, niche products and ingredients we've never seen before," adds Mr Janda.  "You'll see by the sheer number of my team walking around the show that we rely on this chance to meet new brands and get a real understanding for the biggest new trends in the industry."
The products each brand has been shortlisted for are as follows:
Doctor Seaweed's Weed & Wonderful (products: Organic Scottish seaweed supplement; Pure Scottish seaweed rapeseed oil; Smoked Scottish seaweed infused rapeseed oil; and Intense smoked Scottish seaweed culinary essence)
Famille Mary (product: Green Propolis Honey)
Fruu Cosmetics (product: Fruitilicious Lip Balm)
International Licensing Group Corporation (product: Aquamamma-natural pregnancy hydration water)
The House of Aran (product: I'M T by The House of Aran)
Turmeric Vitality (product: Bio-fermented Turmeric Liquid)