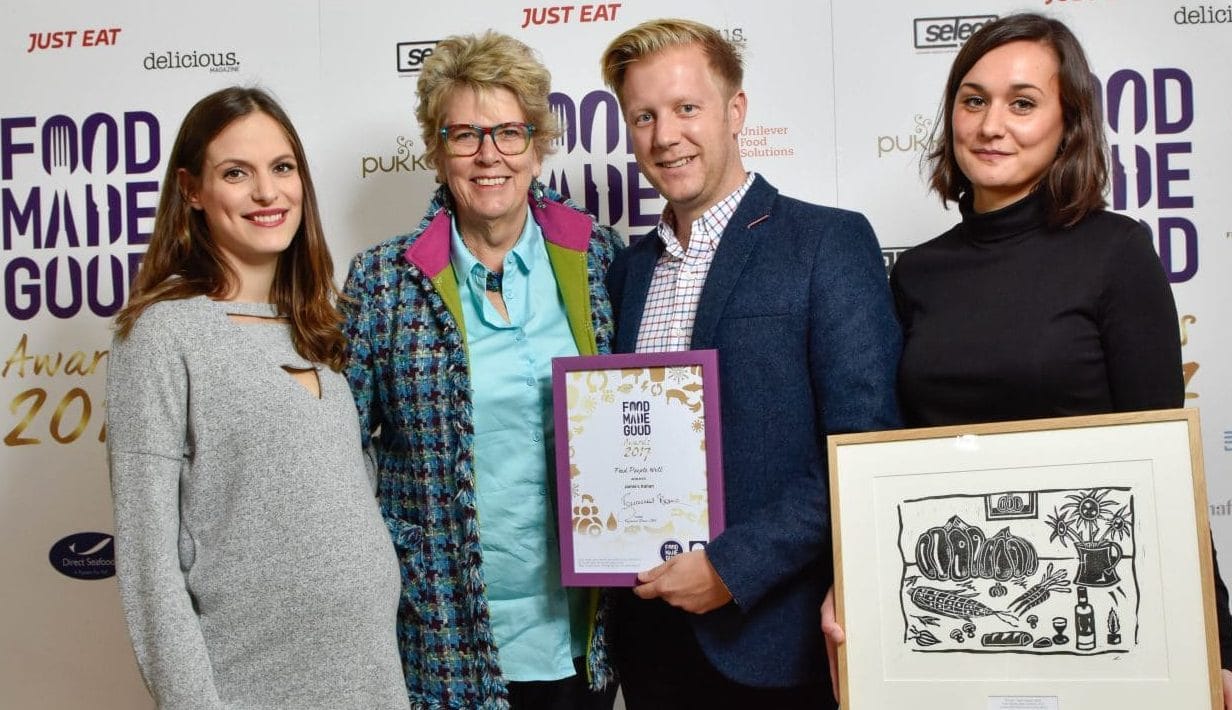 Jamie's Italian has won the Feed People Well award for its new children's menu, on which every dish includes at least two portions of vegetables. The accolade recognizes those in the foodservice business who are working hard to encourage their customers to make healthy choices when dining out.
For the in-house nutritionists at Jamie's Italian, designing the new children's menu was about more than simply adding additional fruit and veg to the plate; a high emphasis was placed on creating 'imaginative, engaging and fun ways' of ensuring that younger diners actually consume the leafy greens served to them.
It's this ethos which helped the restaurant chain gain the attention of Organix, the children's food brand which sponsors the Feed People Well award: "We believe healthy, nutritious food should be a real choice for everyone, and in support of that we campaign to make things better in food for children, and in the food environment. We congratulate Jamie's Italian on their Feed People Well Award win, we're delighted with their kids' menu and how it's helping parents and kids make good food choices when eating out. A well-deserved win," says Stephen Stones, head of technical and sustainability at Organix.
"It's always been important to us to support families in eating well"
The award was presented at a ceremony in the Royal Horticultural Society's Lindley Hall by Raymond Blanc, president of the Sustainable Restaurant Association. "The Food Made Good Awards are so critical, recognizing the work and commitment of individuals and organizations responsible for bringing new ethics to our food production, and sharing those values in our kitchens and with consumers," Blanc said.
"The awards truly remind us why we are so proud to work in this industry. Food and its production touches every part of our lives; it will define the society and communities of tomorrow, as well as our health and the health of the planet. Each and every one of the winners has demonstrated food's huge potential as a force for good. I am honoured to play some part in rewarding their significant achievements," he continued.
Speaking to NPN after the awards, Rebecca Bailey-Scott, nutritionist for the Jamie Oliver Restaurant Group, said the brand is delighted to have won: "It's always been important to us to support families in eating well at Jamie's Italian, and we want parents to relax in the knowledge that every choice is a good choice. That's why every main meal is a healthy option on our kids' menu. Each one contains at least two portions of a child's five-a-day and we're committed to keeping salt and sugar levels to a minimum. We'll continue to build on this success in the years to come to make sure we always offer families the best possible experience at Jamie's Italian."