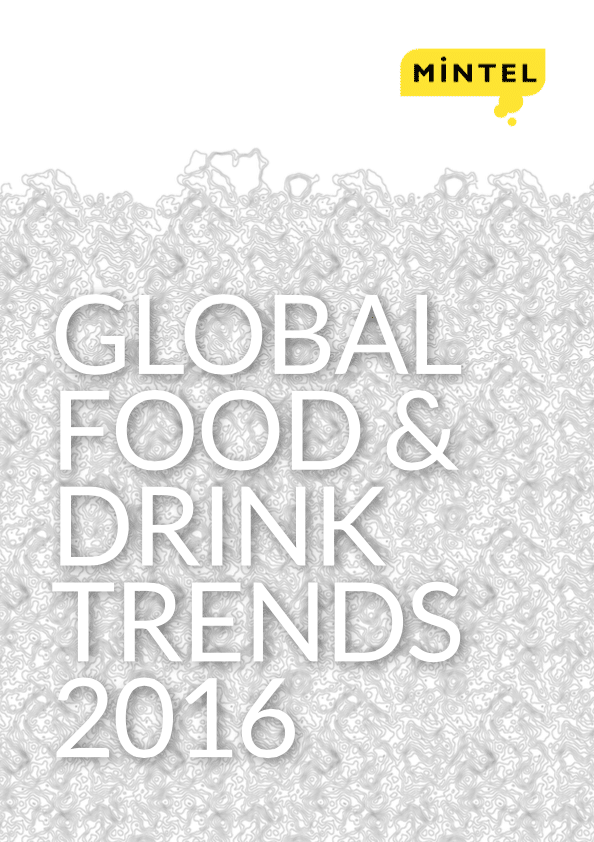 Mintel has just published its report Global Food and Drink Trends 2016, outlining the top trends set to impact global markets and the implications for consumers and brands – and nearly every one of these have their origins in or are championed by the natural food sector.
For example, one of the noticeable trend is the alternative sector, according to Mintel analyst Jenny Zegler. "Veggie burgers and non-dairy milks have escaped the realm of substitutes primarily for people with dietary concerns and followers of vegetarian diets. Instead, the growing ranks of novel protein sources and potential replacements appeal to the everyday consumer, foreshadowing a profoundly changed marketplace in which what was formerly 'alternative' could take over the mainstream."
And the demand for more natural products is definitely rising too. "Consumer demands for natural and 'less processed' food and drink are forcing companies to remove artificial ingredients. Products that have yet to do so, will face scrutiny – or worse – from consumers who are looking for natural formulations with recognizable ingredients," she says.
Eco concerns are also affecting the market and how people make their purchasing decisions. "Drought, worries about food waste and other natural phenomena not only affect the worldwide food and drink supply, but influence preparation and production. In 2016, sustainability evolves from being good for the bottom line to being a necessary part of new product development for the common good."
And another trend, coming from within the natural health and beauty industry is beauty from the inside out. "As the adage goes with beauty, 'It's what's on the inside that counts'. Consumers are recognizing that diets can connect with the way they look and feel. This places new emphasis on packaged products that are formulated to help people's physical appearance as well as their personal wellness, creating a market for products enhanced with everything from collagen to probiotics."
The other trends highlighted in the report are: nutrition for active health; consumer interest in product origin, ingredients or inspiration stories, but with verified claims; online shopping and apps; interest in historical ingredients tailored to a person's specific genetic make-up; single-person product packaging; the understanding of good vs. bad fats; and eating with your eyes.
Zegler concludes: "These trends explore how consumers' evolving priorities, opportunities from advancements in functional formulation and the almost inescapable reach of technology will affect food and drink in the coming year. Consumers are not the only influencers, as shifting economics, natural phenomena and social media are shaping what, how, where and with whom consumers are choosing to eat and drink."