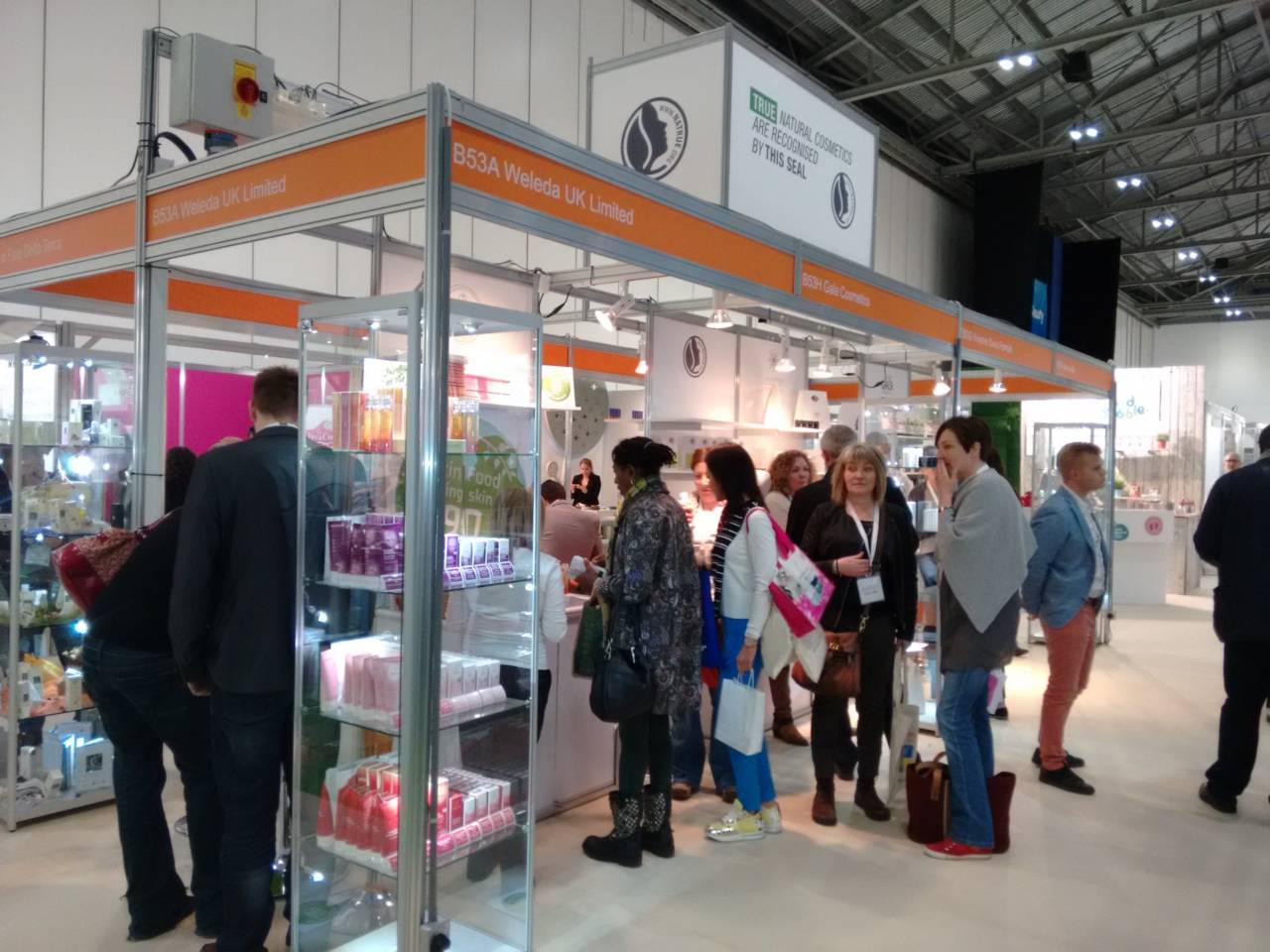 This year's Natural & Organic Products Europe saw the launch of the NATRUE pavilion, which brought together several European natural skincare brands under one roof.
The aim of the pavilion was to communicate the importance of certification for manufacturers when differentiating themselves from the greenwash beauty brands on the market, raise awareness of the NATRUE certification standards and flag up the fact that 70% of all certified natural cosmetics sold in Europe carry the NATRUE logo.
"Being part of Natural & Organic Products Europe with a pavilion was a great success for NATRUE – the interest was very high, demonstrating that the sector is more and more aware of the importance of a trustworthy certification mark, like NATRUE, which supports consumers in identifying truly natural and organic cosmetics. We will definitely be back next year bringing more NATRUE Label users with us," Francesca Morgante, NATRUE label manager, told NPN.
The Pavilion hosted: Weleda, which used the show to launch its new Jardin de Vie fragrance range and Almond Sensitive Skin offer; Lavera which showcased its Re-Energizing Sleeping Cream; Gala, launching its Bio Happy shower gel range; Le Fate della Terra, introducing its Hydrating Serum for Body and Face for babies; BRANDPUR; Aromeda; and Vivienne Swiss Formula, which introduced its range of natural dietary supplements and skincare.