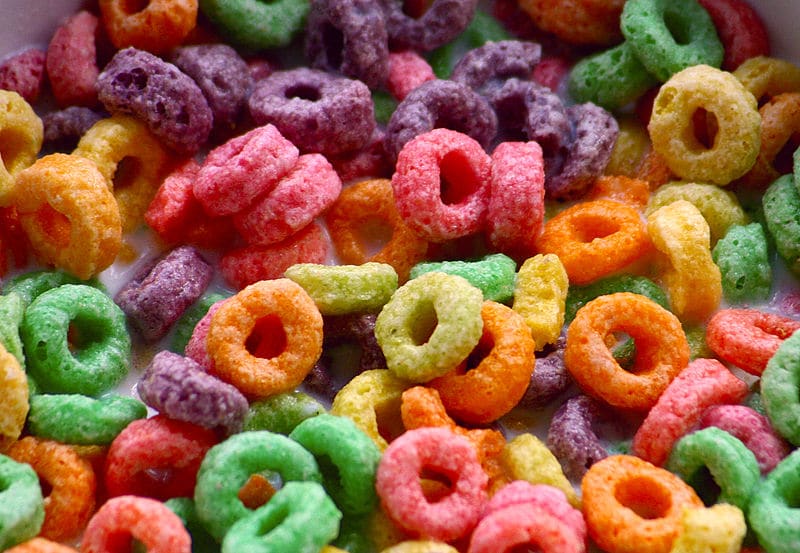 A new survey by Action on Sugar has found that cereal manufacturers have made little attempt to tackle the worrying issue of excessive sugar in their products, with some brands having even more sugar now than they did in 2012.
Action on Sugar surveyed the same 50 products studied in the 2012 Which? Breakfast Cereal Report and discovered that producers of cereals with the highest sugar content have not acted to reduce sugar content, it having either increased or remained the same.
Some of the highest sugar cereals included Aldi's Harvest Morn Choco Rice with 39g/100g (up 18% since 2012), Kellogg's Frosties with 37g; Morrisons Honey & Nut Corn Flakes with 36.3g; Sainsbury's Honey Nut Corn Flakes with 36.3g (up 8%); and Kellogg's Crunchy Nut with 35g.
Some companies had reduced the sugar content of specific cereals, notably Aldi's Harvest Morn Crunchy Honey Nut Corn Flakes with a 19% reduction to 28.0g/100g and Honey Monster Puffs with a 17% reduction to 29g.
"One of the greatest failures in tackling Britain's obesity epidemic is the governments' appeasement of the food industry," said Graham MacGregor, Professor of Cardiovascular Medicine at Queen Mary University of London and chairman of Action on Sugar. "We cannot allow this to go on any longer. The so-called 'Responsibility Deal', which allows the food industry to regulate themselves (a likened to 'Dracula being put in control of the blood bank'), has clearly failed. It's time for it to be scrapped."
Action on Sugar nutritionist Kawther Hashem, commented: "You wouldn't give your child chocolate biscuits for breakfast, yet certain manufacturers are effectively doing that for us. It is highly concerning that many parents are still buying cereal products for their children thinking they are choosing healthier products only to find these items are laden with excess sugar and calories.
"We urge parents to make more informed food switches such as choosing wholegrain breakfast cereals but not those coated with sugar or honey.  Adding fresh fruit to cereal can make it more appealing and also increase its nutritional value."
However, in a statement to BakeryandSnacks.com the British Retail Consortium (BRC) defended producers: "Sugar has not been deliberately added to breakfast cereals. A change in suppliers, changes in the cereals manufacturing process and recalculation of the nutrition information have resulted in small changes in the sugar figures. For certain products, the increase in the total sugar content relates to an increase in the quantity of dried fruit used. European legislation requires a total sugar declaration on pack, which makes no distinction between added and naturally occurring sugars."