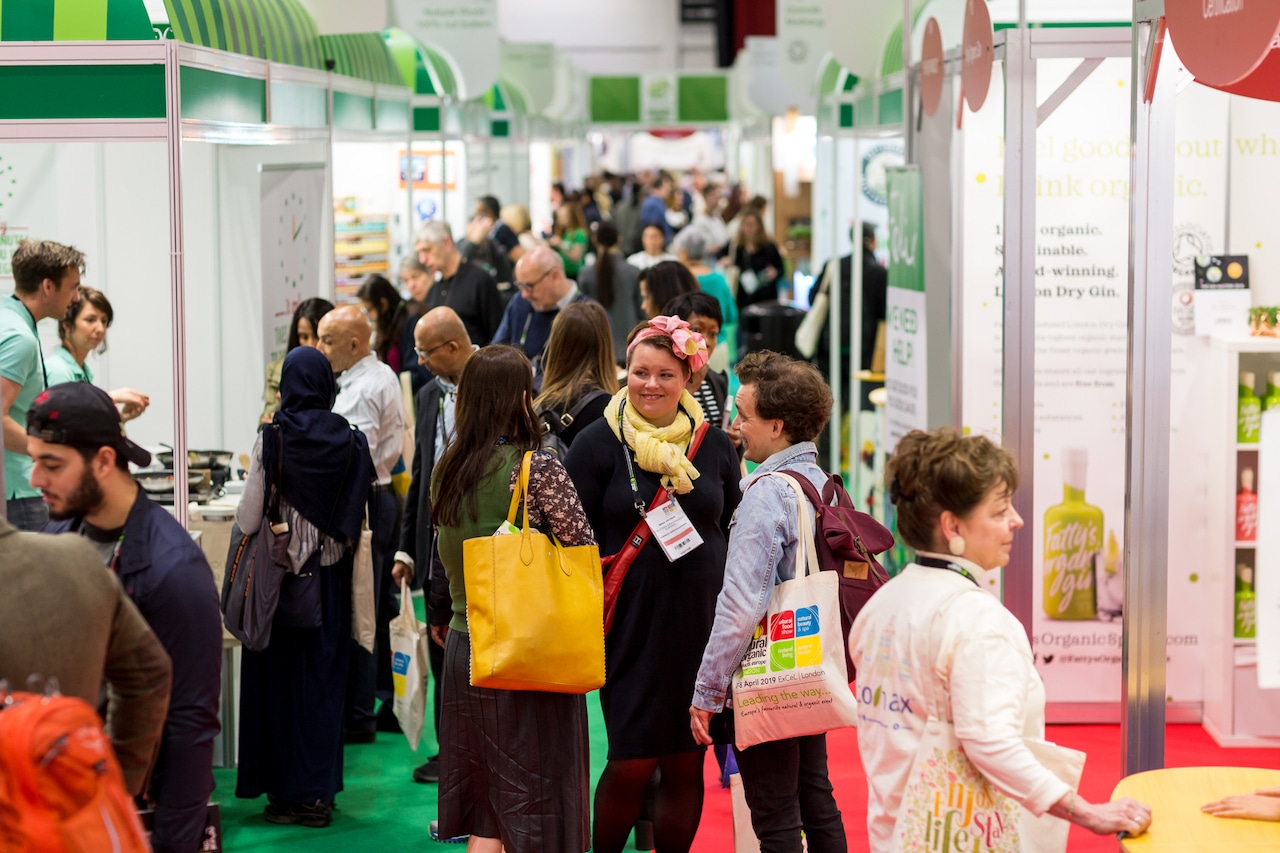 Dubbed 'The window to the future' by independent retailer John McKee – director of Hanover Health Foods – Natural & Organic Products Europe has announced a 3% rise in attendance figures for 2019, with an attendance of 10,298 over the two-day show at ExCeL.
"It's the only show we visit every year because it touches on everything – from what's hot now to what's up-and-coming – which is why we've travelled from Scotland to come," adds McKee.
While the Natural Food Show boasted an expanded Vegan World showcasing many new-to-market plant-based food items, in the Natural Health & Living section it was cannabidiol which proved to the be the most talked about ingredient, with a strong presence of CBD brands exhibiting oils, gummies, creams, gels, supplements and sprays.
Shahzah Ahmed, buyer at As Nature Intended, comments: "I visit Natural & Organic Products Europe every year to meet new and existing suppliers. This year I have found some great new CBD products. Plus, I have spoken to a few current suppliers who have told me they have some new unlaunched products yet to hit the market – I wouldn't have known about this if I hadn't visited the show."
The 'B word' was very evident this year and it wasn't Brexit; the show was buzzing with innovation
"It's always such an amazing two days," says Carol Dunning, event director. "The 'B word' was very evident this year and it wasn't Brexit; the show was buzzing with innovation. No sign of any trading concerns as the natural products industry grows, and more new buyers from the UK and Europe came to source the latest product innovations to satisfy the consumer demand for natural, sustainable and eco-friendly products. There was plenty to choose – from flagship brands through to the fledglings that are getting their chance to launch to the market. For the first time ever, Holland & Barrett chose all six of the brands that were pitched to them live at the show – unprecedented."
Dunning thanks the 'incredible support' of NPE's visitors, associations and friends, for contributing to the success of the show. "NPE truly is the biggest and best platform for uniting this industry. I would like to take this opportunity on behalf of the Natural Products team to say a big thank you for making this year such a fantastic show. These are very exciting times for natural and organic."
By close of play on Monday 8 April, a record 60% of exhibitors were reported to have rebooked for next year's show which returns to ExCeL on 19-20 April 2020. For more information, please visit www.naturalproducts.co.uk