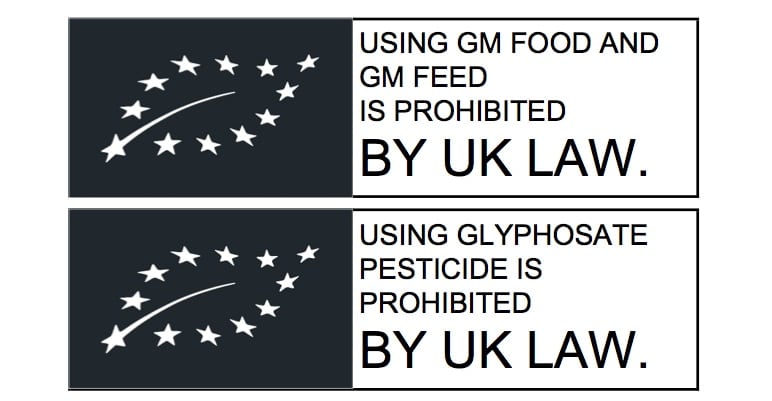 A prominent organic food pioneer is urging the British organic industry to harness the "unifying power" of the EU Organic Logo.
Alex Smith, founder of leading muesli brand Alara, says that organic food's unique legal status could be used much more effectively to distinguish itself from other food labels such as Red Tractor, Freedom Foods and Rainforest Alliance.
To make his point, Smith has taken out a full-page advertisement in leading food industry weekly The Grocer. The stark, black and white ad drives home the message that use of GMOs, glyphosphate (the herbicide linked to cancer in rats), trans fats and artificial additives are all prohibited by law in organic food.
"Organic is different, its requirements are set out in law ­and it's a criminal offence to breach them. I wanted to explore what interest there is in a label whose requirements are demanded in law, not just agreed by interested parties.
"The ad is designed to make the logo and claims look as official as possible – because they are. Importantly, the EU Organic Logo is a British Government symbol as well as a European one. If this is a way of co-opting our Government into supporting the British organic industry, albeit kicking and screaming, then let's do it."
Commenting on the timing of the ad, Smith said: "Just a couple of weeks ago The Grocer published what was, by its own account the most responded to article it has ever published – on the French study linking GM maize and glyphosphate herbicide with tumours and multiple organic damage in rats. I wanted to be able to make clear that these two things, GMOs and glyphosphate, are prohibited in organic by law – and that that is a Government guarantee."