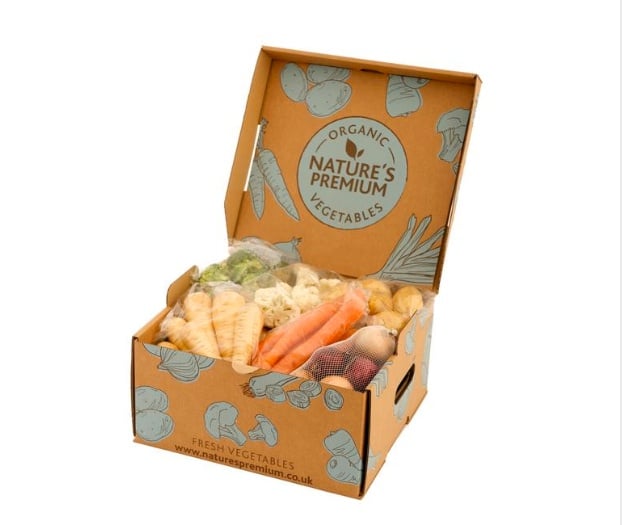 Vegetable giant Produce World Group is launching a range of organic veg boxes pitched at special occasions – everything from Sunday lunch to dinner parties to Christmas feasts.
The company claims that its Nature's Premium offer – launched initially through Ocado – represent a "coming of age for the organic veg box". Aiming to distance itself from "muddy produce in strange shapes and sizes", Natures Premium is aiming for a clean-cut image where veg comes "washed and packed in plastic bags" and boxes feature mainstream branding.
Current lines include a Sunday Lunch Box for Four priced at £12, and a Premium Weekend box that will produce "three fantastic meals with no surprises" for £19.20.
The company told The Grocer that it is "focusing on customers who are not hardcore buyers" and aiming to "make an organic veg box that is easy to cook with, rather than hard".