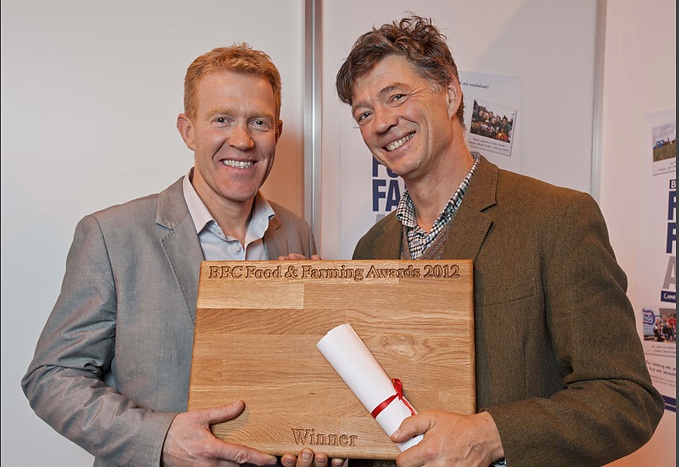 Riverford Organic founder Guy Watson has been named Farmer of the Year in the 2012 BBC Food and Farming Awards. He picked up his award in a ceremony described by the chef and children's food campaigner Jamie as the "Oscars of the food world".
Guy Watson started growing organic veg in 1986 on his family farm in Devon and set up the Riverford vegbox scheme in 1993, delivering to 20 local friends and families. A recognised pioneer in box schemes and organic farming champion he was described in one nomination as "consistently delivering on his commitment and principles to do the right thing".
Mike Duckett, former head of catering at the Royal Brompton hospital, meanwhile received the Derek Cooper Award. Every meal at the hospital is cooked on the premises using fresh, local ingredients, and thirty per cent of the food is organic or locally sourced, with organic meats appearing on the menu at least once a week.
Picture: Guy Watson (right) picks up his award