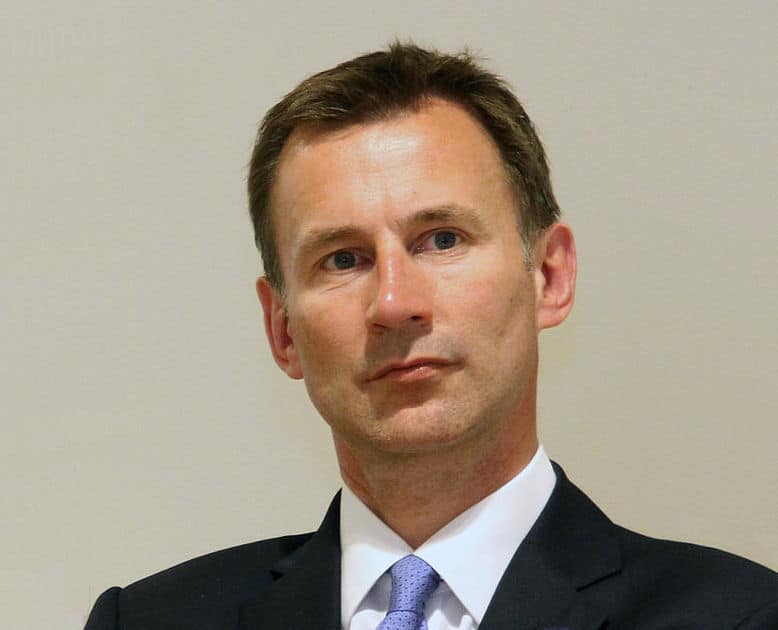 A group of leading doctors is calling for a rethink on official guidelines on the statins.
Draft guidelines from the National Institute for Health and Care Excellence (NICE) propose that anyone with the a 10% or greater risk of developing cardiovascular disease in the next 10 years should be prescribed the cholesterol-lowering drugs.
But in a letter to the Health Secretary, Jeremy Hunt (pictured), the doctors say could lead to up to five million healthy adults being "medicalised". The letter adds that the draft advice is overly reliant on industry-sponsored trials, which "grossly underestimate adverse effects".
Prof Simon Capewell, an expert in clinical epidemiology at Liverpool University and one of the signatories, said: "The recent statin recommendations are deeply worrying, effectively condemning all middle-aged adults to lifelong medications of questionable value."
But NICE has rejected the doctor's appeal. Prof Mark Baker, director of the centre for clinical practice, told the BBC: "Cardiovascular disease [CVD] maims and kills people through coronary heart disease, peripheral arterial disease and stroke. Together, these kill one in three of us. Our proposals are intended to prevent many lives being destroyed."