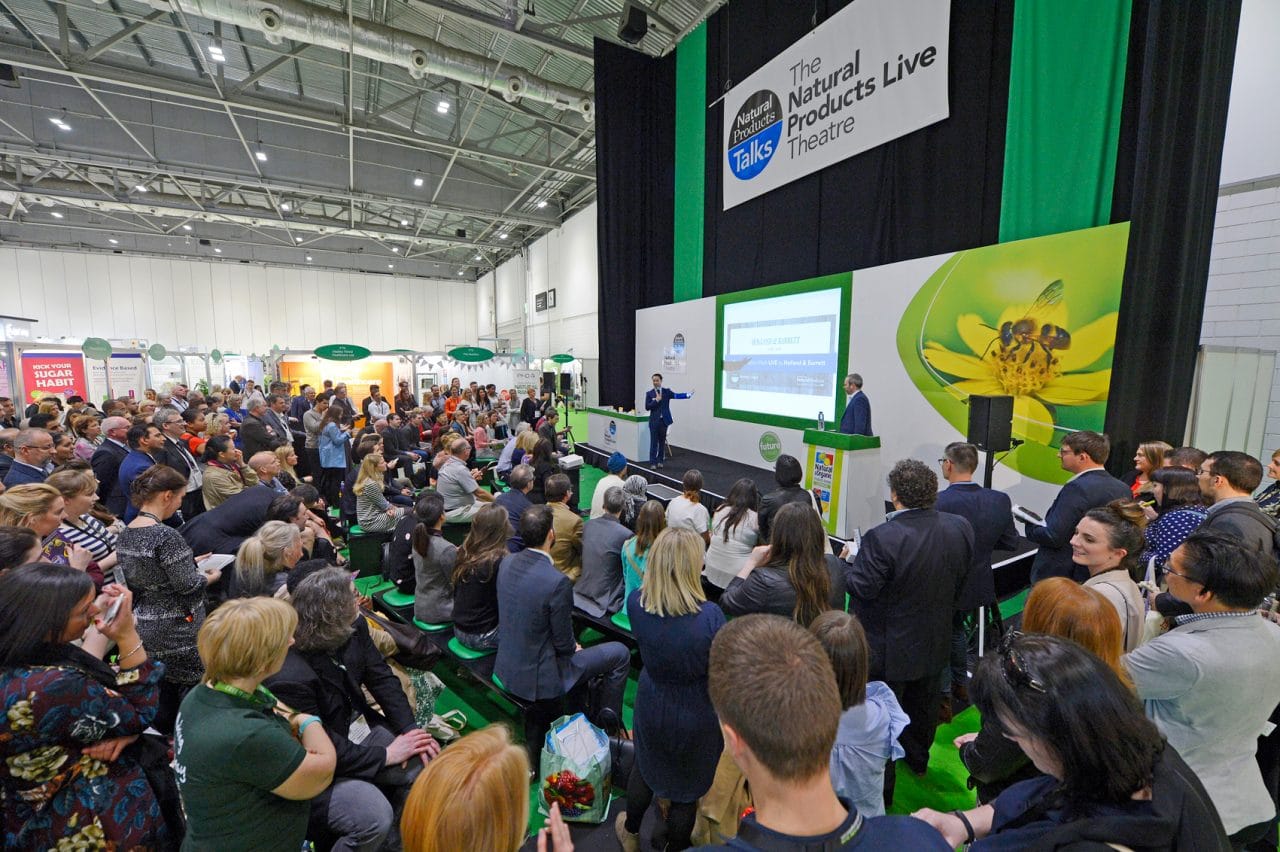 Sponsored by Natural Balance Foods and driven by a panel of NPN columnists, editors and expert contributors, the Natural Products Talks Theatre programme at this year's Natural & Organic Products Europe will feature a mix of fast-paced TED-style talks, dynamic panel discussions and live interviews.
As in previous years, the focus remains on providing independent retailers with practical, knowledge-based content which can be implemented in their stores.
Topics for 2018 include:
Rent and rates: hosted by BIRA, working in partnership with the NAHS, this session helps health stores maximize business opportunities.
Successful growth strategies: a discussion on the opportunities and challenges of opening a second store, with panellists including Sanjay Patel – owner of Well Natural, Salisbury, and Sweet Joe Pye, Lymington – and Alan Martin, owner of Food for Thought in Kingston Upon Thames and Guildford.
Ingredients to success: chaired by Shona Wilkinson, technical and corporate nutritionist, this session features experts from leading health companies discussing bioavailability and how retailers can check that the products they sell are actually absorbed by the body. Panellists include Andrew Thomas, Better You, and Dr Binu Kuruvilla, Coyne Healthcare.
The results of the 2018 Health Check survey will be revealed by Jim Manson, editor in chief of Natural Products Global – for information about taking part in the survey, click here – while the Soil Association's Finn Cottle and Clare McDermott will deliver a comprehensive trade overview of the 2018 Organic Market Report and share insights into the latest consumer research.
Sessions with leading nutritionists Patrick Holford, Marilyn Glenville and Esther Mills Roberts are among other notable highlights, while organic pioneer Craig Sams will be taking part in an exclusive interview.
To register for a free NPE trade ticket, visit www.naturalproducts.co.uk