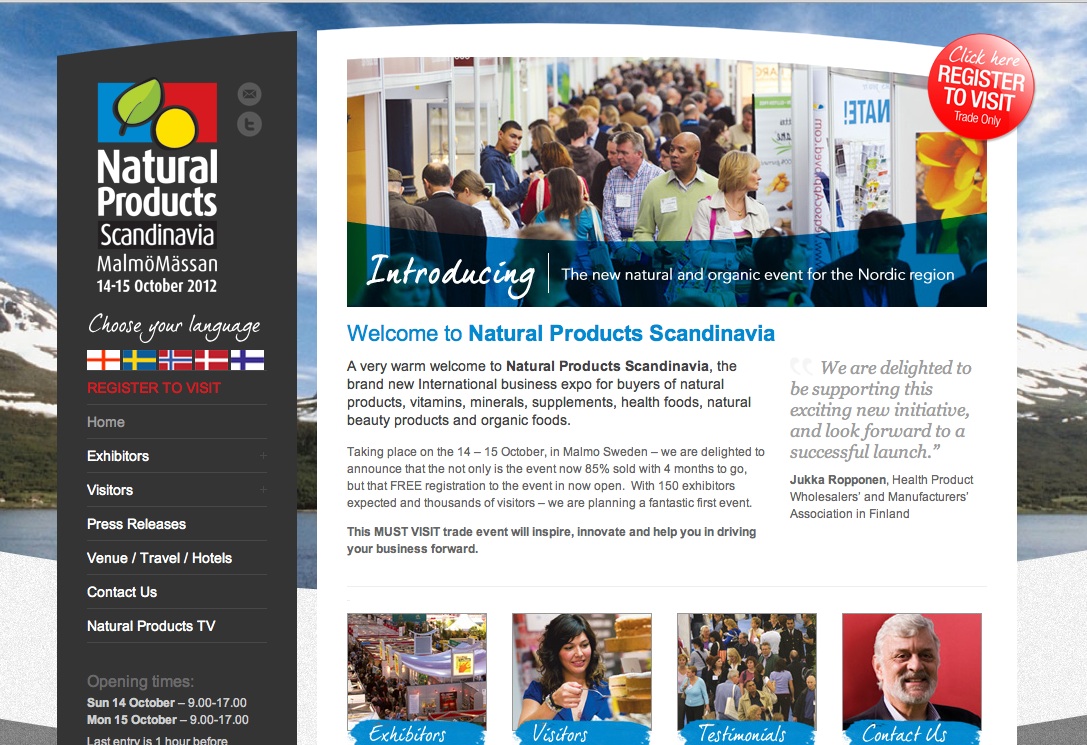 Natural Products Scandinavia has been busily signing up top name speakers for its launch event in Malmö this autumn (October 14-15).
Top business speaker and Sharkonomics author Stefen Engeseth will be one of the big draws in a packed seminar programme. Other internationally known industry names, such as EPHM's director of European Affairs Simon Pettman, signal the quality of speakers taking part in discussions on major legislative issues. Euromonitor's Diana Cowland will meanwhile give expert insights into the state of the Scandinavian natural market.
Natural Products Scandinavia, the Nordic region's first dedicated natural and organic trade show, already has 100 exhibitors on board and is now 85% sold. Recently added exhibitors include The Canadian Embassy, The Natural Brands Company, Efficience Export, Polobio Consulting and Rikard Lanes/Napiers.
Event manager Zoe Jackson-Cooper told NP: "Natural Products Scandinavia has very much been created by the Nordic natural products industry for the Nordic industry. We've been working very closely with key Nordic industry bodies and major retail chains such as Life, and have been delighted with the widescale support the show is receiving. With several months to go, and new exhibitors coming on board each week, the show is set to exceed all expectations."
Natural Products Scandinavia is organised by Natural Products publisher Diversified UK.
• For more information visit www.naturalproductsscandinavia.com or call Zoe on 01273 645141.