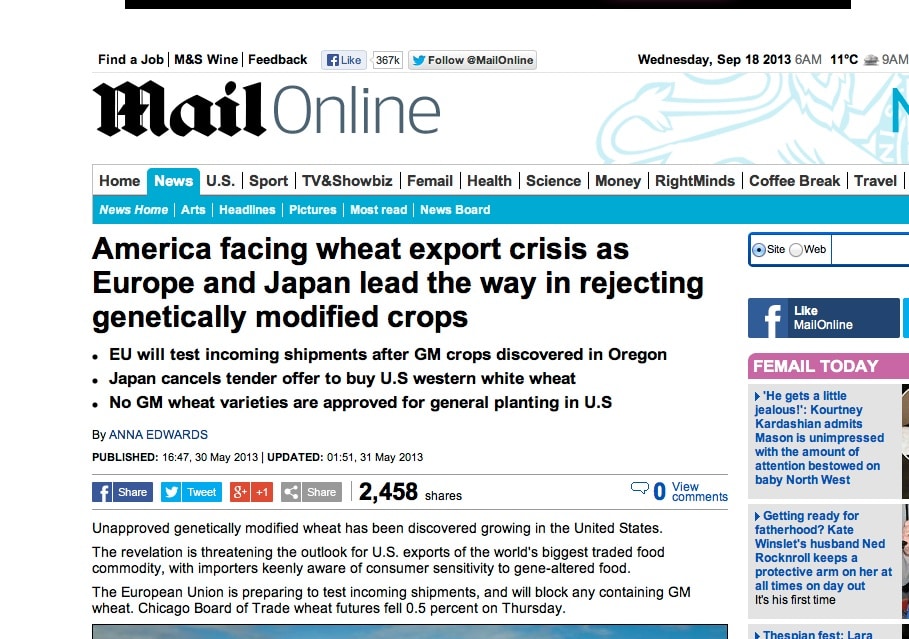 More than 150 businesses and organisations – including leading organic brands Amy's Kitchen and Clif Bar – want the US Department of Agriculture (USDA) to halt controversial trials of genetically modified crops.
The group has written to USDA Secretary Tom Vilsack to express concern over the discovery this summer of unapproved genetically engineered wheat in Oregon. The signatories say the contamination reveals the inadequacy of US regulation of genetically engineered crop field trials. They also warn that the incident also has serious implications for US export markets, all of which reject genetically engineered wheat.
The incident has already led to major importers of American wheat in Japan and the EU suspending orders or tightening their monitoring systems.
More than 400 field trials of genetically engineered wheat have been approved across the US over the last 20 years. However, the introduction of genetically engineered wheat stopped a decade ago after key markets in Europe and Asia rejected the product.
The delegation has asked the USDA to halt new approvals of genetically engineered wheat field trials at least until the contamination investigation is complete. The group also says the USDA should publish a report detailing the investigation, implement recommendations that aim to improve field trial oversight, and require mandated containment protocols for all genetically engineered crop field trials.