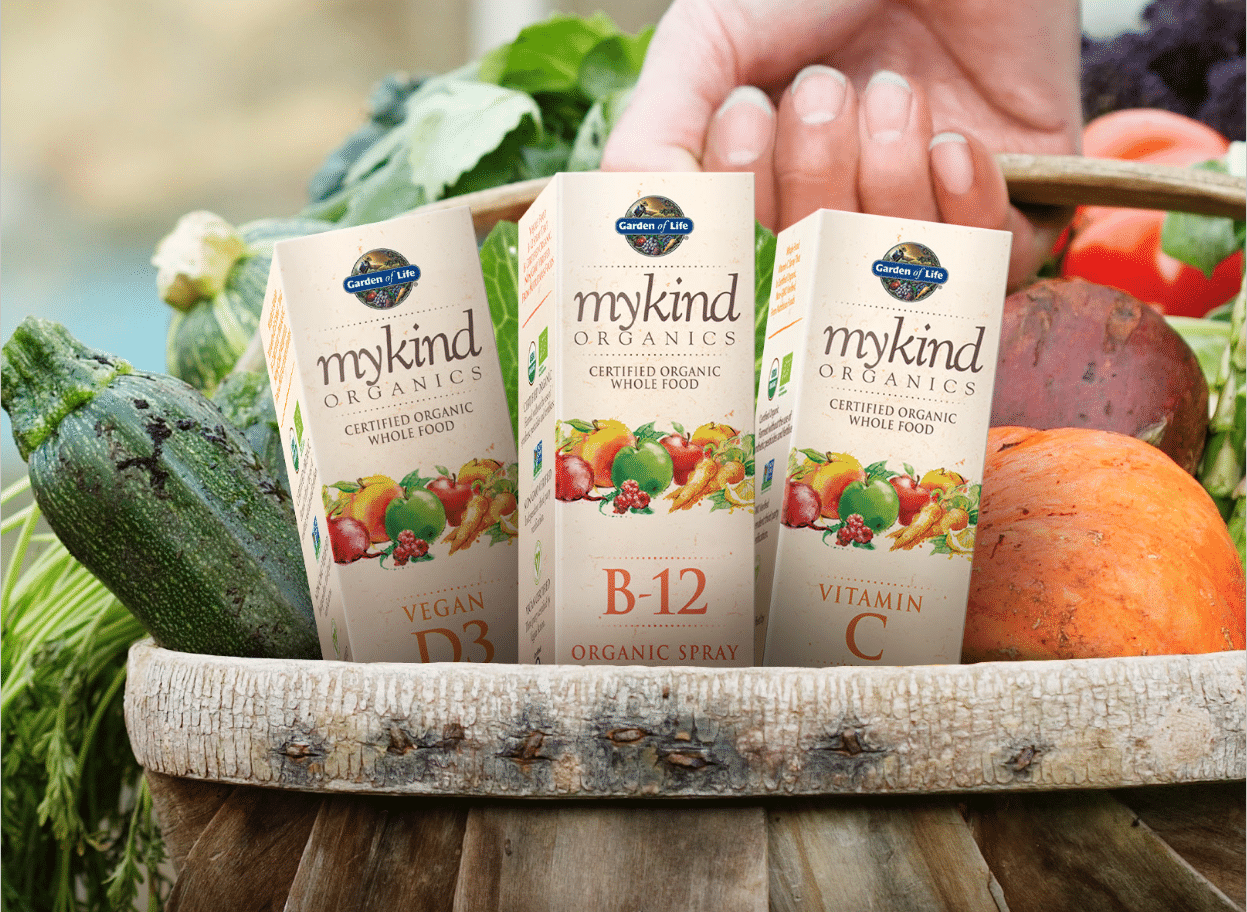 Launching with a series of events at Whole Foods Market, Kensington, Kinetic has introduced leading US brand Garden of Life to the UK with a range of organic, non-GMO wholefood supplements called mykind Organics.
Stocking its products with a number of independent retailers (Whole Foods, Planet Organic, Greenlife, John Bell & Croyden, Evolution Organics, Grain & Greens, Hendra Health and The Edinburgh Herbal Dispensary), Garden of Life broke into the UK market by engaging with press and consumers through nutritional consultations with brand ambassador Lily Souter, as well as by presenting to trade and media representatives at an educational seminar. Led by Dawn Jarvis, senior director of nutrition science and education content, and Jeff Brams, vice president of science and international, the seminar opened with an introduction to Garden of Life's ethos and a welcome from Kinetic MD Alexander Barani: "From its research-backed probiotic formulas to its patented Clean Tablet Technology found in the mykind Organics range, science, purity and traceability are at the heart of everything Garden of Life does. We are so proud and excited to be bringing Garden of Life to the UK & Eire, because we believe this is a brand to get truly excited about."
Science, purity and traceability are at the heart of everything Garden of Life does
Speaking to NPN during launch week, Brams discusses the brand's background to help explain its point of difference to UK retailers: "I think it helps if you understand that Garden of Life is the only company that I've ever seen where we begin every formula out on the farm. We were founded as a digestive health company. The founder had terrible Crohn's disease and he recovered with the use of probiotics, so we started off with this idea that all health and wellbeing emanates from the digestive tract, and your digestion is connected to every system in your body – whether it's your cognitive health (right now the link between gut health and brain health is really starting to be understood) or your immune system health. It's well understood link that if you're not digesting your foods properly your immune health is compromised. So, we were founded from that vantage point," explains Brams.
Around 2005-2006, Garden of Life began to understand the changing dynamics of farming, recognizing that it had become 'a large corporate enterprise'. "Farming has changed; the nutrients in our food are disconnected," he says. "We started to understand that it wasn't just the transportation and the preservation of food, but also the fact that with genetically modified seeds being grown throughout the US and throughout the world, there were all these new super-toxic fertilizers and pesticides that were killing the diversity of the microbiome where the soil was. You had all these probiotics and living bacteria that were in soil that were now disappearing and the nutrient content of food was depleted." The brand also gained a better insight into what it calls the 'changing nature of the American diet', seeing it as a world issue and something that helped refine their approach. "We really dug in and said we've got to formulate with organic, non-GMO, proven traceable materials. It takes a lot of energy to build a product this way; you have to begin years ahead of time, building the raw materials, going out and meeting organic farmers, giving them seed capital to convert their ground to organic from other types of practices and helping them so they can build the crops in a sustainable way so that we actually have enough raw material that we can make a product from. All of that process takes multiple years of investment; you have to really know the people who are making the farm-fresh produce, and that's what I do. I am the most fortunate lawyer I know because I'm making those relationships and building those crops. It's a different point of view."
Brams acknowledges that Garden of Life isn't the first company with a wholefood offer: "We're not the first probiotic company; we're not even the very first product that's organic on the shelves, and that's OK. We're the number one company in America and we view that as a responsibility to lead. Our goal is to lead as many nutrient companies towards the same path we're on – that it's organic, it's non-GMO and it's healthy nutrition. Our difference is the way we make our product. There are very few B Corp certified nutrition companies. It says what we want to say about who we are."
He's referring to Garden of Life's patented Clean Tablet Technology, which Jarvis credits to Brams himself: "It was actually Jeff who worked really closely with the tablet company.  Originally, we couldn't find anyone in the US who was willing to make tablets the way we wanted. Tablets have been made the same way for about 60 years using a whole long list of chemical ingredients. Tablet manufacturers are not wanting to change their techniques so everybody in the industry has accepted that that's the way tablets are made. It's such a shame when you've got wholefood, organic botanicals. With the ingredients that went into mykind there was no way in the world that were going to allow these premium quality, certified organic ingredients to go into 'junk' tablets with 'junk' ingredients. It just didn't make sense and that's why we'd never done it before. Jeff finally wore down one tablet company that would work with us. It took a lot of energy and effort which I have to give him the full credit for."
There are very few B Corp certified nutrition companies. It says what we want to say about who we are
Brams adds: "To me the issue of the tableting which is probably most important is that it's all organic food – every item in the tablet. The most important thing is the performance of the tablet. When you buy a vitamin, you buy it because you want the nutrients inside of it to release inside your body and to be useable. It turned out that by using organic food rather than chemicals, we had a full dispersal. The international standard is that a tablet should dissipate in your stomach acids within 30 minutes. Ours take 8-14 minutes to fully dissipate; it's the organic tapioca starch in there which literally causes almost an explosive action where it breaks apart the binding. We talk in our industry about bioavailability, and the very first step in something being bioavailable is actually your body being able to absorb it, rather than it passing through. That, to me, is the brilliant thing about organic technology. Organic is just better, it works better than the chemicals. That was the most exciting thing about the project."
It's not unusual for brands to make vague and unsubstantiated claims of being 'number one' in the market, but Garden of Life says in America the official, validated till figures speak for themselves, thanks to data provided by sales tracker SPINScan, covering the 52 weeks ending 16 April 2017: "When we look at overall brands, Garden of Life is more than twice the size of the next largest brand. We are by far the largest brand. When I look at specific categories, for example probiotics, Garden of Life is almost 36% of the market share which means one in three probiotics purchased in the US is ours. The same thing applies with women's multivitamins; one in every three is ours. The vitamin B12 spray is the number one selling vitamin B – of any vitamin B – in the US. So in areas where we lead, we lead," Brams says.
In areas where we lead, we lead
He adds that the issue of being the leading brand is 'less about pounding my chest' and more about the importance of what the brand is achieving for the industry. "Being number one is not a badge of honour. For us, the issue of being number one is that for what we do, we have to have the next scale. You can do certified organic and non-GMO products to a very small degree if you're not building the supply chain, but to service the number of consumers that we service, you have to grow the scale. The badges of honour are the third-party certifications, because that's where all the energy goes in. The 'number one' is just a reflection that those certifications actually mean something; they mean something to consumers, otherwise we wouldn't be number one because we're not the least expensive on the shelf. You're not going to walk into one of your stores and find a 'buy one get one for a penny' promotion on our products. It's not possible."
Brams explains that Garden of life has a fond history with UK retailers: "We'll begin [retailing] at Planet Organic, and the reason is that I owe them a debt of gratitude. Planet Organic spent a lot of time helping me understand the UK market and helping me understand what was important on packaging. They were the first retailer in the UK to come to me and say, 'We don't care what you have to do; we have to carry your product' because we have such a shared brand ethic. At Wholefoods Market we have the same; we are by far the largest brand that Whole Foods sells in the US. We have a very close relationship with them. They were right there with Planet Organic in encouraging us and asking us to come here … so we wanted to give them a head start. But we really want to be here with everyone."
With mental health at the forefront of current public discussion, Brams says it's the right time to bring Mood Probiotics to the UK. "In the US there's such reticence in talking about mental health; there's such a stigma associated with mental health issues that we're really in the beginning stages of understanding that it's another form of disease, like any other disease. There haven't been companies that really produced nutritional products for this area, and when we did people were clamouring for it. We get letters all the time from people whose entire outlooks have changed. It's humbling." Brams explains that clinical studies have shown a marked improvement in overall outlook in subjects who have taken these mood-boosting probiotics. "For people who felt this heaviness, this veil of darkness, that really lifted. There's no such thing as a miracle in a pill – we're not suggesting that. But we do understand better than ever the link between your digestive health, your microbiome, and every aspect including cognitive function. Having the opportunity to bring products like these to people, that's what really excites us."
Being number one is not a badge of honour … The badges of honour are the third-party certifications, because that's where all the energy goes in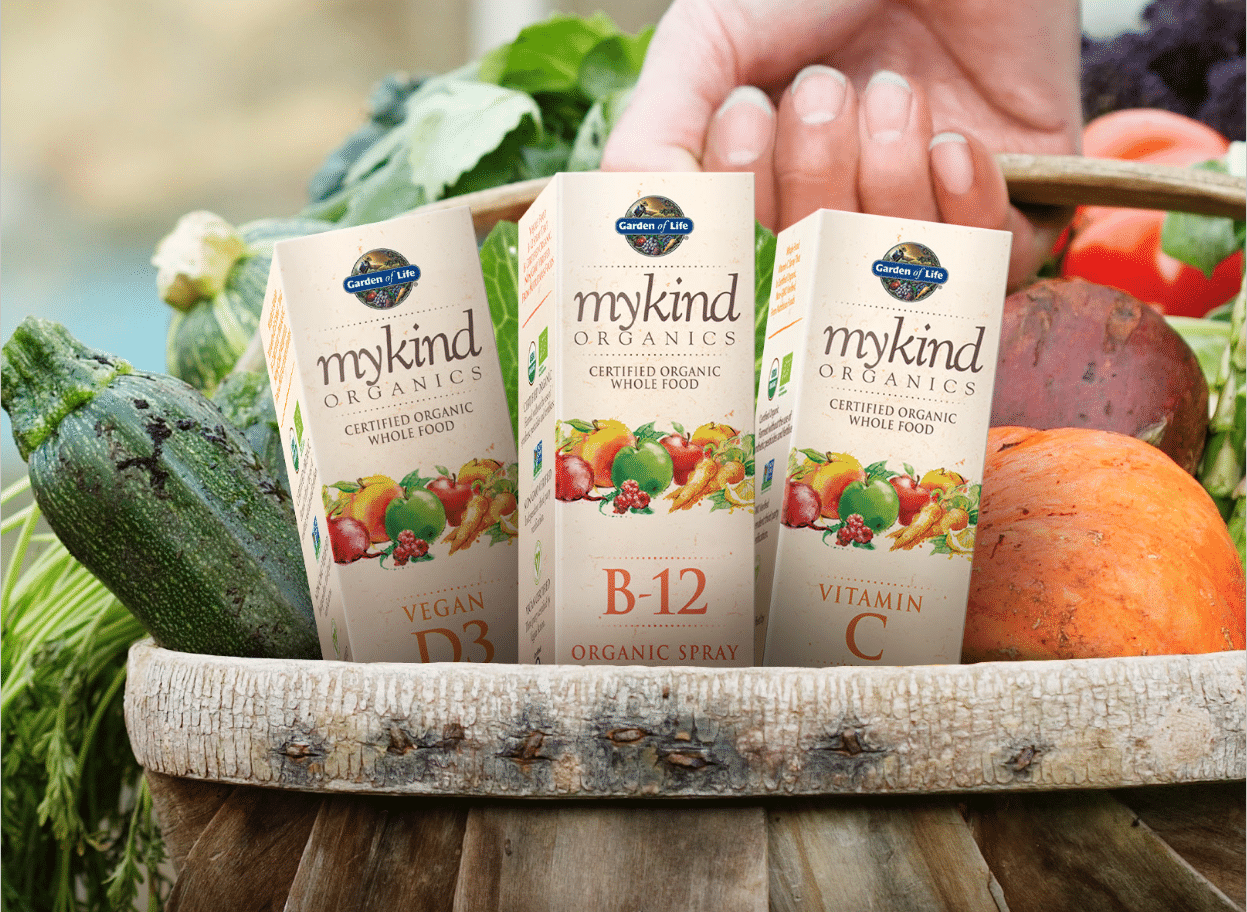 Addressing any potential oversaturation of the VMS market, Brams isn't overly concerned. "There's always an economic analysis you can do, but it's whether or not you think the market has a potential based on what you have to invest. I really think that we make the best product – I know what I put in every single one of those bottles, I know who grew it for me, I know who made it for me. I know that this is something to be really proud of. When you put your heart and your passion into something, it will find its way. I don't have to be number one in the UK; the product will find its way to people. I think we're doing great things for people's lives in the US. If we can do that here, that's going to be really important for us."
Brams expands on future plans, detailing several products they intend to bring to the UK market. "What I'm planning is pretty exciting. It's a little different. We've just introduced [in the US] gummy vitamins and I don't think your market is yet crazy about gummies. In the US gummies are booming. When we created a gummy, we spent several years working on it because we couldn't just use candy ingredients and stick synthesized vitamins in there, so went from factory to factory and finally found a place in Germany to make these. Every bottle was made with eight organic oranges and peaches. It's literally the full fruit."
I know what I put in every single one of those bottles, I know who grew it for me, I know who made it for me. I know that this is something to be really proud of
"We're also bringing our proteins here soon. Talk about a saturated market! But again, I feel pretty passionate and I'm always going to beat the same drum: I know the guy who grew the peas I used to make the protein. I know where I made it. It's the same quality." Jarvis adds: "We are the official protein of the United States track and field team and we go to a lot of the qualifying events. We're very involved with that."
These protein products derive from a mixture of sources, including pea protein, but the company doesn't shy away from more traditional whey protein – it just provides whey with a difference, says Brams. "You don't have what we've created in Ireland. We have 4,800 cooperative farmers in a Glanbia co-op that completely changed what they do, they way that they feed their cows and the way they keep their whey stream segregated so that we can get it non-GMO verified. It's an amazing whey product. I'm not expecting that one to light the world on fire. For many people it's just preference, right? And adapting to the way that plant proteins taste; some people will never do that. This whey protein is so special, so different, that I just want it as an alternative here."
Garden of Life also plans to import its new sports range. "We have footballers here in the UK who have been taking our stuff for a long time, just buying it from Amazon," Brams says, continuing by adding that brain health is also high on the agenda, centred around nootropics. "This idea of nootropics came out of Silicon Valley; all the kids who are trying to work feverishly on their coding. On college campuses, there has been a huge rise in Adderall, so we wanted to offer an alternative to that Adderall craze and ensue this nootropics craze, where it stimulates focus even when you're tired. So we've got a version for that. It's pretty interesting."