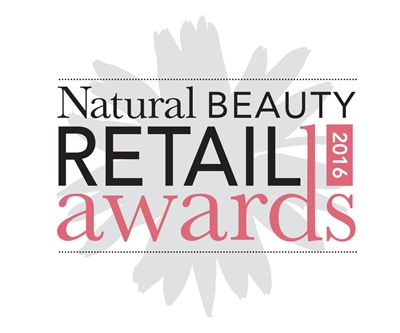 Weleda MD Jayn Sterland tops this year's 'Who's Who in Natural Beauty' industry hotlist
The UK's best natural beauty retailers have been announced today with the publication of the autumn edition of Natural Beauty News, published by Diversified Communications UK.
Waitrose, Debenhams, Holland & Barrett, LoveLula, Beauty Kitchen, and Amaranth have all been recognised with Natural Beauty Retail Awards, while Jayn Sterland, managing director of Weleda UK, landed the top spot in this year's Who's Who in Natural Beauty.
Voted for by the natural and organic beauty industry, the hotlist – also known as the 'Who's Who' in natural beauty Top 25 – provides an essential snapshot of the leading personalities driving the newest trends and best products on the market.
Whilst this is the first time she's been voted number one, Jayn Sterland has regularly appeared in the 'Who's Who' top 25 since its launch in 2007.
She joined Weleda eight years ago and brought the original products she found in the Weleda archives, such as the iconic Skin Food, to the mass market.  Appointed managing director of Weleda UK earlier this year, she has transformed Weleda into a truly customer-focused business and regularly speaks about the value of authentically natural and organic cosmetics.
"I am so thrilled to be voted number one in the natural beauty industry's Top 25 – what an incredible honour!" says Jayn Sterland, MD of Weleda UK.  "I am delighted for all my team; it is gratifying to know our voice for authentically natural products is being heard in a world where organic beauty is so often veiled in green-washing and dubious claims.
"In the year Weleda Skin Food celebrates its 90th birthday, it is encouraging that old is the new new!  A true testament to lasting sustainability in a very transient beauty industry," she says.
Last year's winner Sonia White, managing director of Lovelula, was voted number two, closely followed by Luke and Kirstie Sherriff, co-founders of Pinks Boutique.  Alexander and Kim Barani, founders of Kinetic Enterprises, were voted fourth, and Graeme Hume, owner of Pravera was fifth favourite overall.
The 2016 Who's Who in natural beauty top 25 personalities (as voted for by the industry) are:
Jayn Sterland – Weleda
Sonia White – Lovelula
Luke & Kirstie Sherrif – Pinks Boutique
Kim & Alexander Barani – Kinetic Enterprises
Graeme Hume – Pravera
Ben Wigley – Big Green Smile
Tabitha James Kraan – Tabitha James Kraan
Sarah Brown – Pai Skincare
Francesca Morgante – NATRUE
Dr Cristina Llamas-Rey – Naturisimo
Fiona Klonarides – Beauty Shortlist
Janey Lee Grace – broadcaster & journalist
Catkin Wemyss-Bodmer – BRYT Skincare
Noelle O'Connor – TanOrganic
Imelda Burke – Content Beauty
Kate Humble – Humble Beauty / broadcaster
Amber Felce – AmbersBeautyTalk.com
Jo Chidley – Beauty Kitchen
Dr Mariano Spiezia – Inlight Organic Skincare
Michell Thew – Cruelty Free International
Lauren Bartley – Soil Association
Rebecca Goodyear – Biteablebeauty.com
Sarah Stacey – author and editor
Lorraine Dallmeier – Formula Botanica
Sascha Layne – Freshious Life & Beauty
The Natural Beauty Retail Awards 2016
Highlighting the valuable contributions and support of retailers to the vibrant natural and organic beauty market, the Natural Beauty Retail Awards celebrate the industry's dedication and innovations in offering their customers a great retail experience, at the same time as promoting natural and organic beauty for all.
"The standard of excellence within the natural beauty industry has never been higher," comments Julia Zaltzman, editor of Natural Beauty News.  "With product innovations, customer care and consumer awareness all at the forefront of this pioneering sector, we are proud to be able to highlight those who are truly trailblazing within their categories."
The Natural Beauty Retail Awards 2016 winners are:
Best Supermarket – Waitrose
Best Chain Store – Holland & Barrett
Best Department Store – Debenhams
Best Online Retailer – Lovelula
Best Branded Store – Beauty Kitchen
Best Independent Retailer – Amaranth
"Our customers love natural beauty products so we're really happy to win this award for a second year running," says Jo Skelton, Waitrose beauty buying manager.  "We've been working hard to make natural beauty more accessible, so it's brilliant this has been recognised.  The award is a fantastic vote of confidence in the quality and choice we offer our customers.  We remain dedicated to leading the industry in this area and enhancing our range, and we've been given a great boost of encouragement by winning this award."
Natural Beauty News
Formerly The Natural Beauty Yearbook, Natural Beauty News is the definitive trade publication for the natural and organic beauty industry.  It covers the best in seasonal trends whilst also retaining the Yearbook's most popular elements, such as Retailers Choice and the 'Who's Who' in Natural Beauty.  For further information, please visit www.naturalbeautynews.co.uk.