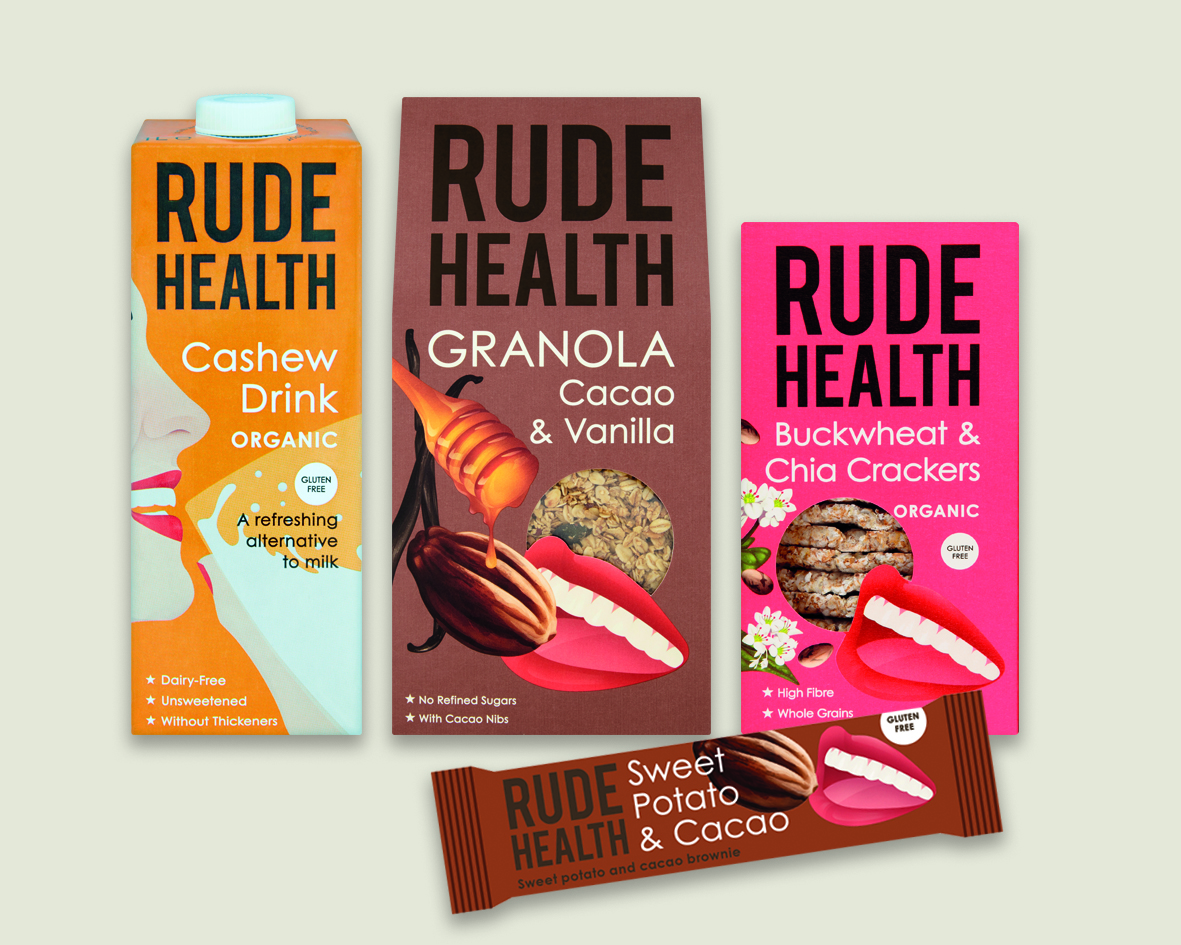 New from natural food brand Rude Health comes a quartet of new food and drink products.
Buckwheat & Chia Crackers are made organic chia seeds and buckwheat and described as the perfect crunchy super-scoopers with a little something on them, or even bare-naked straight from the pack.
The Sweet Potato & Cacao Brownie Bar combines the gentle flavours of sweet potato with the natural sweetness of dates and cacao to create a rich, fudgy and moist brownie bar. Wheat- and gluten-free it contains no refined sugar.
Rude Health's organic Cashew Drink has been created from only three ingredients: fresh spring water, sea salt and organic cashew nuts (5%). The cashews are roasted for nuttinesss and then blended into a creamy drink.
And finally, a new granola variety has been created. Cacao & Vanilla Granola is lightly sweetened with honey and cacao nibs and has a subtle note of vanilla. It contains no refined sugar or added salt and is wheat-free.