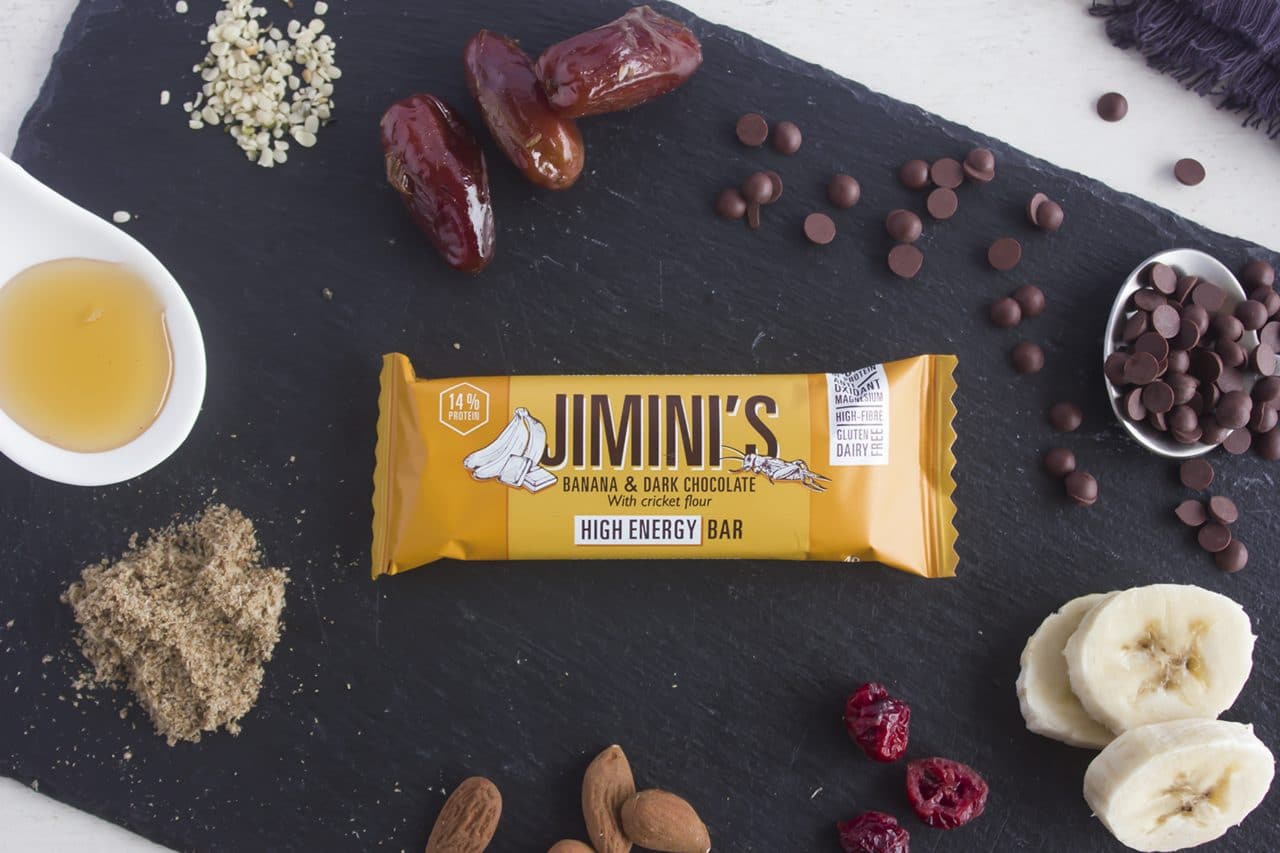 JIMINI's has redeveloped its energy bar offer to now incorporate two energy bars and two protein bars.
The bars have been reformulated to include all-natural and organic raw material with no refined sugars. Sweetened with rice syrup and dried fruits, the bars are gluten-, dairy- and GMO-free and are high in fibre and protein from insects, hemp and peas.
JIMINI's High Energy Bar offer comprises Banana & Dark Chocolate and Apple & Cinnamon with 13% and 14% of protein respectively. They aim to provide a short-term energy fix as they are packed with natural carbohydrates, and are positioned pre-workout snacks.
The two High Protein Bars, Apricot, Goji & Chia and Dark Chocolate & Fig, contains 20.5% of protein and are, says the company, perfect post-workout to supply the protein needed by the body to maintain and build muscle.
The protein-rich cricket flour used in the bars contains all the essential amino acids, omega-3 and 6 and vitamin B11.