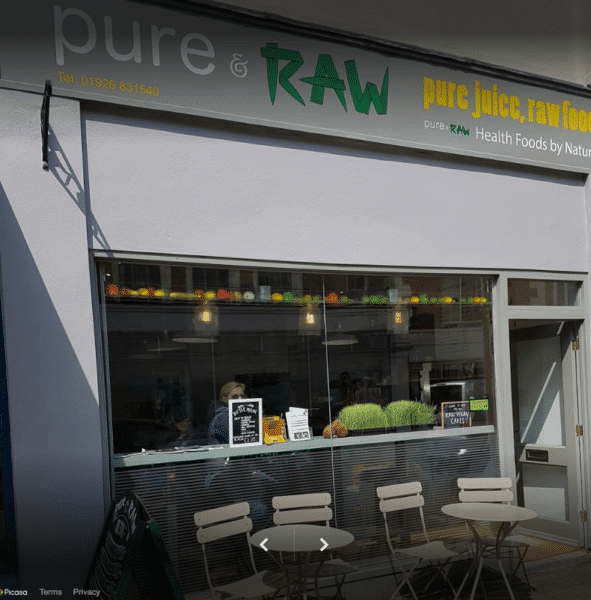 The owner of a Leamington Spa juice bar who pleaded guilty in August to breaching the EU Nutrition & health Claims Regulation, has had the fines imposed on her cut by an appeal judge.
The Pure & Raw juice bar had made a series of unauthorised claims in store and on its website – including claiming that some of its foods could treat or prevent cancer.
Local magistrates fined the juice bar £500 for each offence, a total of £6,000 plus a £50 surcharge. The owner of the business, Ravinder Aujla, received a fine £200 for each offence, a total of £2,400 – and was also ordered to pay the £2,022.57 costs of the case and a £30 surcharge.
Pure and Raw's directors appealed agains the size of the fines, arguing that they had put the business in a "perilous position".
Speaking ahead of the appeal court appearance, Pure & Raw co-owner Jee Aujla, told NPN: "We're appealing the fine, not the actual charge. It's the crazy EU regulations you have to comply with. All this information is on the Internet. All the claims we were making, you can Google. That's why we're going to go to court."
The appeal judge was told by the prosecution that Pure & Raw's owners had been urged by Trading Standards officers to alter claims made by the store, but that the requests had been ignored. These initial requests were followed by a warning that if the changes were not made by a specified date a prosecution would follow.
Unauthorised claims made by Pure & Raw included:
• Flax oil helps to fight against breast cancer
• Ginger can treat ovarian cancer
• Goji berries protect against heart disease
• Kale has anti-cancer and anti-depressant effects
• Beetroot lowers blood pressure
Taking into consideration Pure & Raw's claim that size of the fines threatened the business with closure, and specific personal circumstances, Judge Anthony Potter cut Pure and Raw's fines to a total of £3,000 and Aujla's to £1,000.
But Judge Potter added: "The regulations are clearly there to protect the public, particularly people who have serious illnesses who may be considered susceptible to claims made by companies to the rejuvenating properties of items.
"Some of the claims made on the website and at the premises were on any view misleading. The real harm is to people suffering from serious ailments who might have been susceptible to the claims."