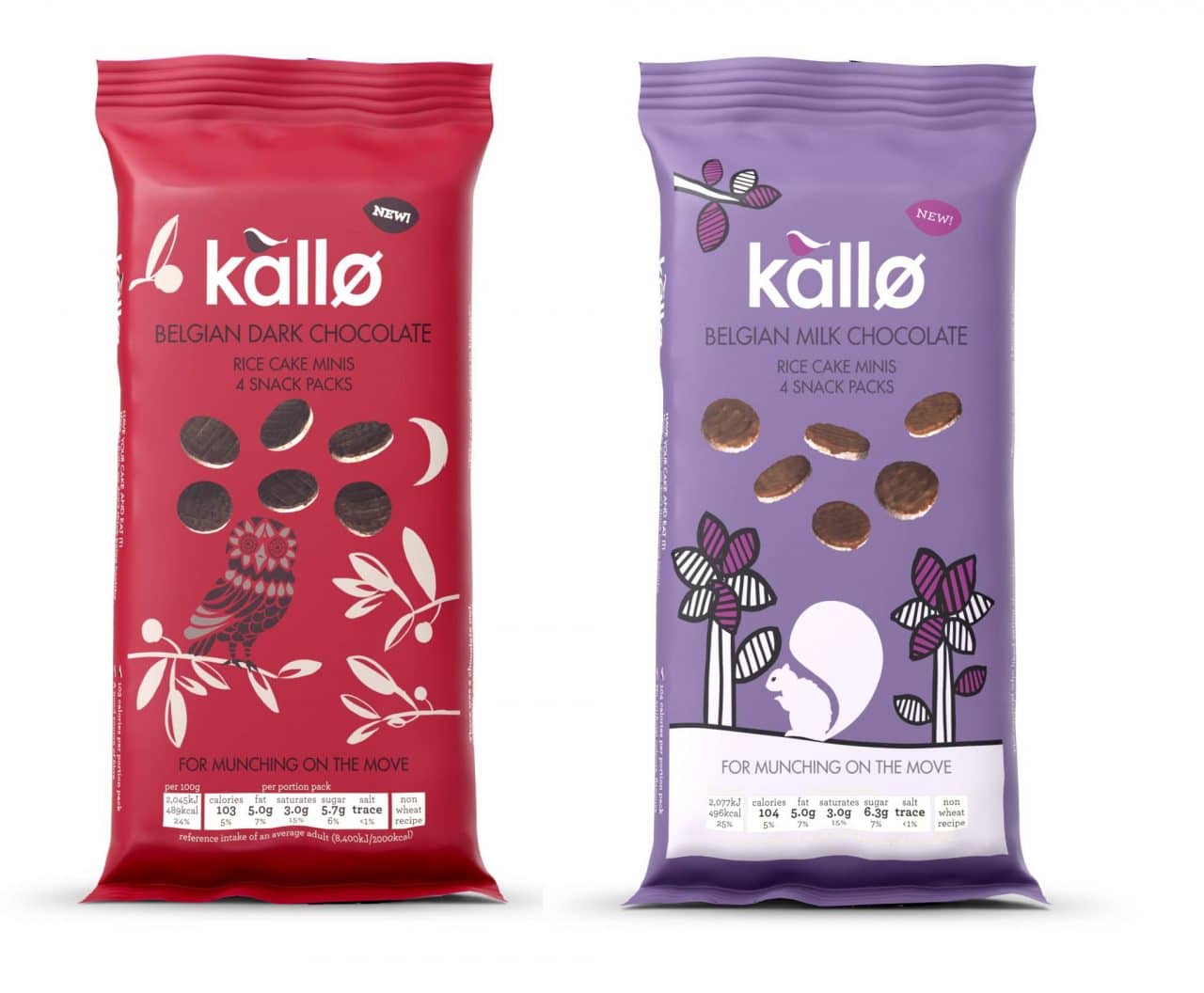 Natural and organic food brand Kallø has expanded its on-the-go snacking offer with the launch of Chocolate Rice Cake Minis.
Available in two variants – Belgian Milk and Dark Chocolate – each multipack comprises four individually packaged 21g servings of Rice Cake Minis.
The snack packs are gluten-free, with no artificial colours, flavours or preservatives and are only 103 calories per portion pack.
"Modern life is hectic, and for many people three square meals a day are no longer possible to pull off," says Caroline Mitchell, Kallø senior brand manager at Wessanen UK.
"More and more consumers are now leaning towards pre-prepared snacks that can be eaten while at work or when travelling. Our new, convenient chocolate Rice Cake Minis have been developed to meet this demand."