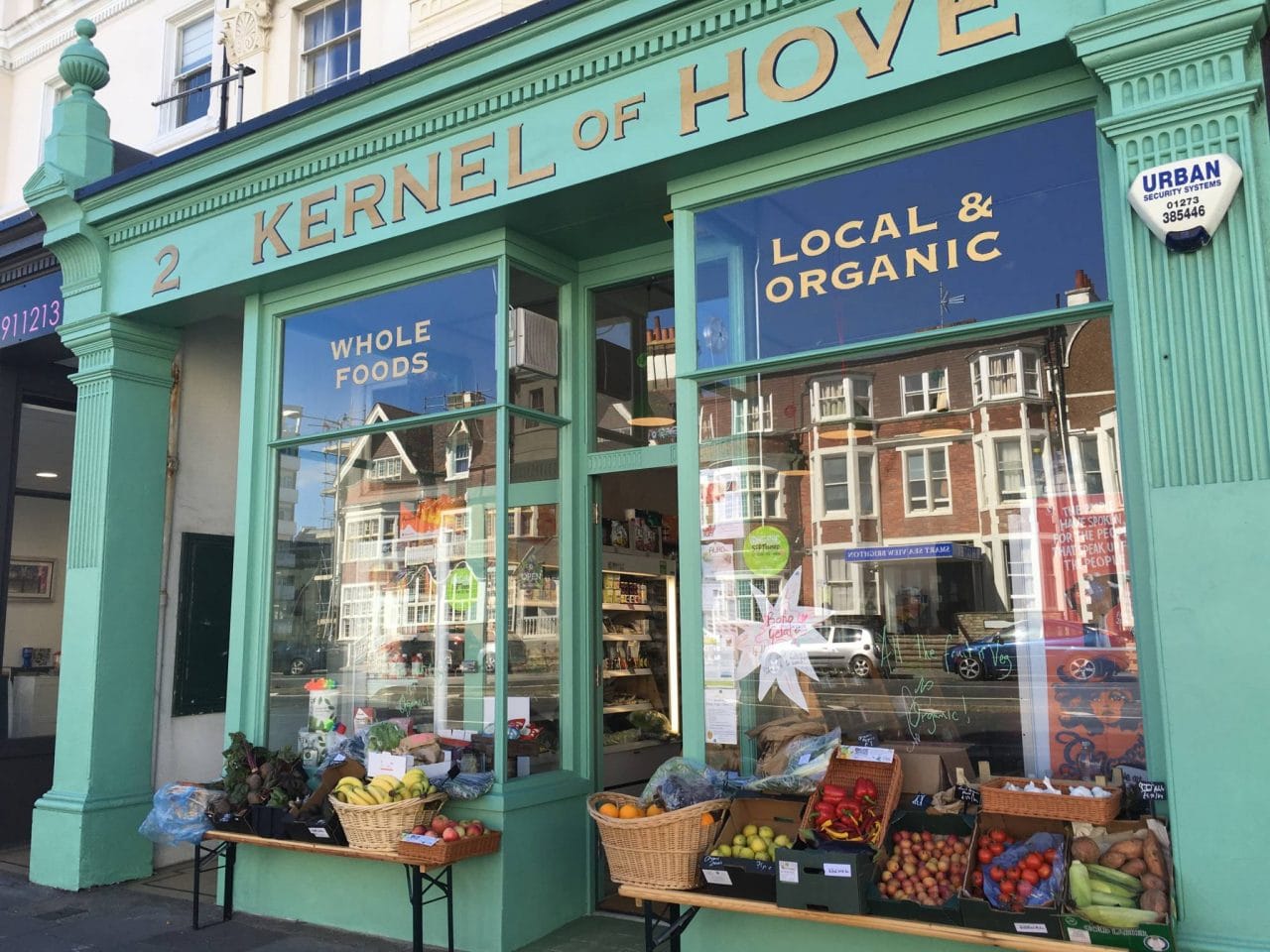 A new vegetarian and vegan wholefood store has arrived in East Sussex in the form of Kernel of Hove, which opened in August.
The Hove store is owned and run by husband and wife team Eamon and Lou Stack. "My brother, Paul, runs a popular wholefood shop in Kemp Town," explains Lou, "and when the opportunity of a shop came up just around the corner from where we live, we decided we could start a similar shop, focusing on organic, free-from and local produce."
Although the new shop is modest in size, Lou says that they are stocking as much as they can and wanted to make a real effort with the appearance and feel of the store. "There are a lot of original features from the old building," she says, "and we went for a colour called Arsenic, which is actually quite like the Brighton Corporation colours from the 70s."
As to the location of the store, Lou says: "We do feel part of a new community of shops and businesses on Victoria Terrace, started by Sugardough, the great baker and cafe. There is life and activity in an area where until recently there was none. This is an important aspect of the shop, to be part of a local community, and this also connects with our effort to stock local suppliers like Time for Kimchi, Love Ferments with its kambucha, and Senza and its gluten-free quiches, Bakewells and frangipans. We are stocking as much fruit and veg from Sussex as we can, and Infinity Foods is our main supplier."
She adds: "Business is going really well and we are get a regular clientele as well as passing trade. People come in and tell us how happy they are that such a shop is open in their area."
Not new to the health food business, Lou and Paul used to run a successful and long-running veggie food stall at Camden Lock.