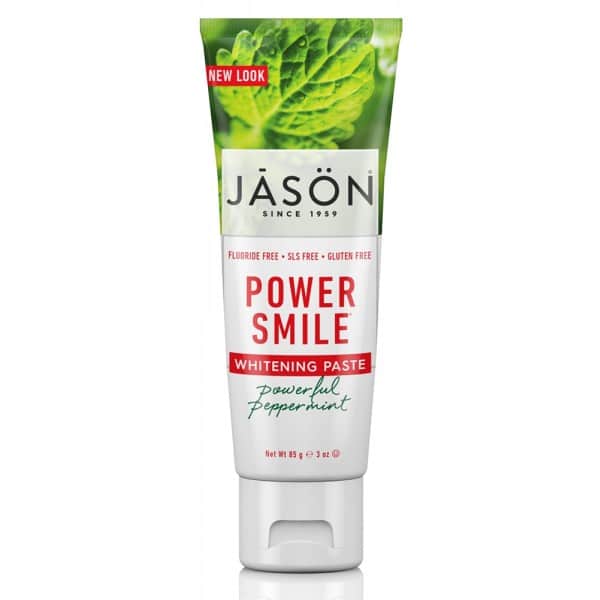 To maximize brand exposure during the Oral Health Foundation's National Smile Month, which runs from 16 May to 16 June 2022, Kinetic will be embarking on a marketing campaign highlighting JASON's oral care offer.
The campaign will feature PowerSmile Whitening Toothpaste, one of the hero products from the range, which is designed to offer consumers effective whitening without harsh, irritating chemicals.
PowerSmile is an all-natural whitening solution featuring a blend of natural polishers and stain-fighting botanicals, including bamboo powder, calcium carbonate, sodium bicarbonate (baking soda) and silica. The toothpaste helps prevent tartar build-up while gently whitening and brightening. Natural grapefruit seed and perilla seed extracts help fight damaging sugar acids, while natural peppermint oil freshens breath.
Influencer marketing will be used to help JASON reach a wider, more mainstream audience, while assets will also be available to support the brand's core health store base. "We've found that by working with more mainstream beauty and lifestyle influencers we are broadening our customer base, while maintaining our relationships with the natural and green bloggers and Instagrammers serves as a reminder to our existing JASON fans," comments Rebecca Goodyear, consultant to Kinetic.
The JASON oral care line also includes Healthy Mouth Toothpaste and Mouthwash, Sea Fresh Toothpaste and Mouthwash, Whitening Toothpaste, Strengthening Toothpaste Refreshing Toothpaste, Soothing Toothpaste and Kids Only Strawberry Toothpaste.
All products are vegan-friendly, cruelty-free and free from SLS, parabens, preservatives, artificial colours, artificial sweeteners, saccharin and propylene glycol.
2022 will also see a brand refresh for JASON, with products being phasing through the year. For oral care, this means a new container shape, with a larger easy to open, clean-closing flip cap that products can stand on.