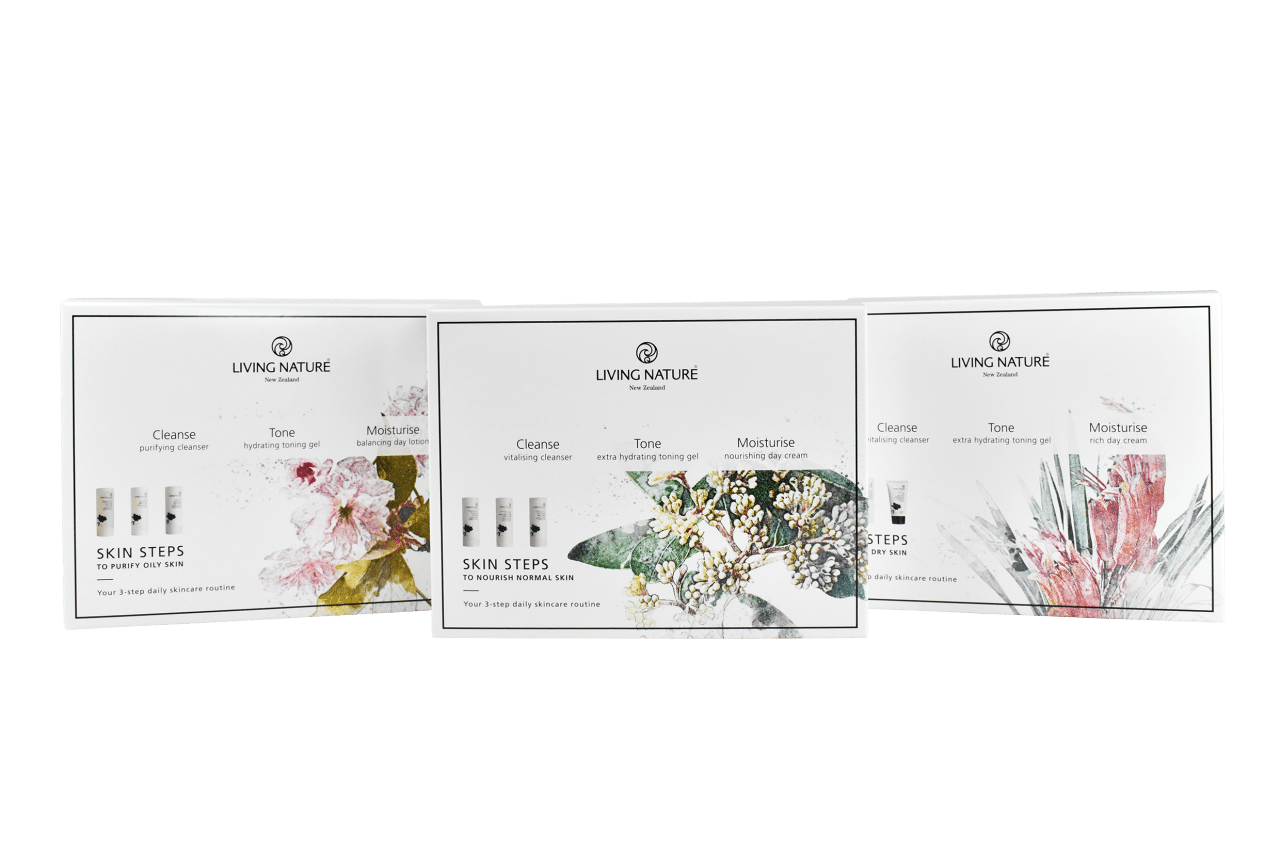 Living Nature, a certified natural skincare and cosmetics range from New Zealand, has now made its new-look Skin Steps box sets available to the UK market.
There are three Skin Steps to choose from – Skin Steps to Enrich Dry Skin, Skin Steps to Nourish Normal Skin & Skin Steps to Purify Oily Skin. Each box offers a three-step daily skincare regime specific to each skin type and contains a 50ml cleanser, toner and moisturizer.
The Skin Steps makeover includes new illustrations of Living Nature's hero ingredients, New Zealand native botanicals,  on each outer box, to give, says the brand, a modern, fresh feel that reflects the company's natural ethos. Skin Steps are also now packaged in wider boxes to maximize visibility and impact on the shelf.
Living Nature is distributed in the UK by Botanical Brands.