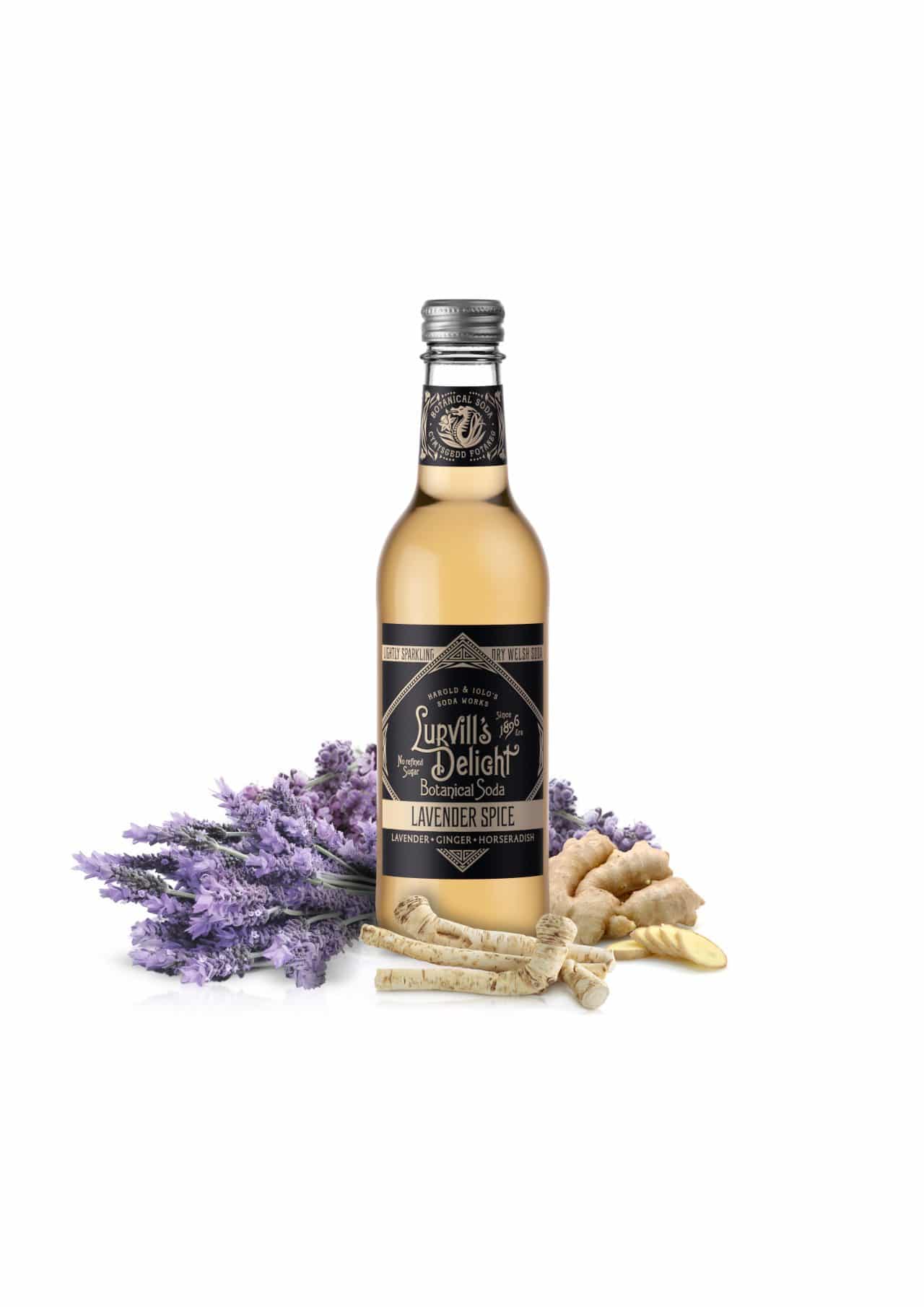 After resurrecting the Welsh natural soda earlier this year – a century after its original launch – Lurvill's Delight has introduced a new variant: Lavender Spice.
Described as an all-natural, no-added sugar alternative to ginger beer, the drink is a botanical blend of lavender, ginger, horseradish, hibiscus, cardamom and rose, with carbonated Welsh spring water.
The tiny purple lavender flowers lend the drink a spicy kick, which is enhanced by the pungency of ginger and the natural heat of horseradish.
"From the outset, we've been asked by stockists for another variant," says Lurvill MD, Dave Steward. "However we wanted to wait until we'd built solid distribution in our heartland – and were able to prove that a high quality soda with no added sugar would be a hit amongst adults. We've done that now and Lavender Spice is a stunning addition to what we can offer – it's got a subtlety that you don't get from many drinks with ginger in them."
Lurvill's Delight Lavender Spice has just 86 calories per 330ml bottle.