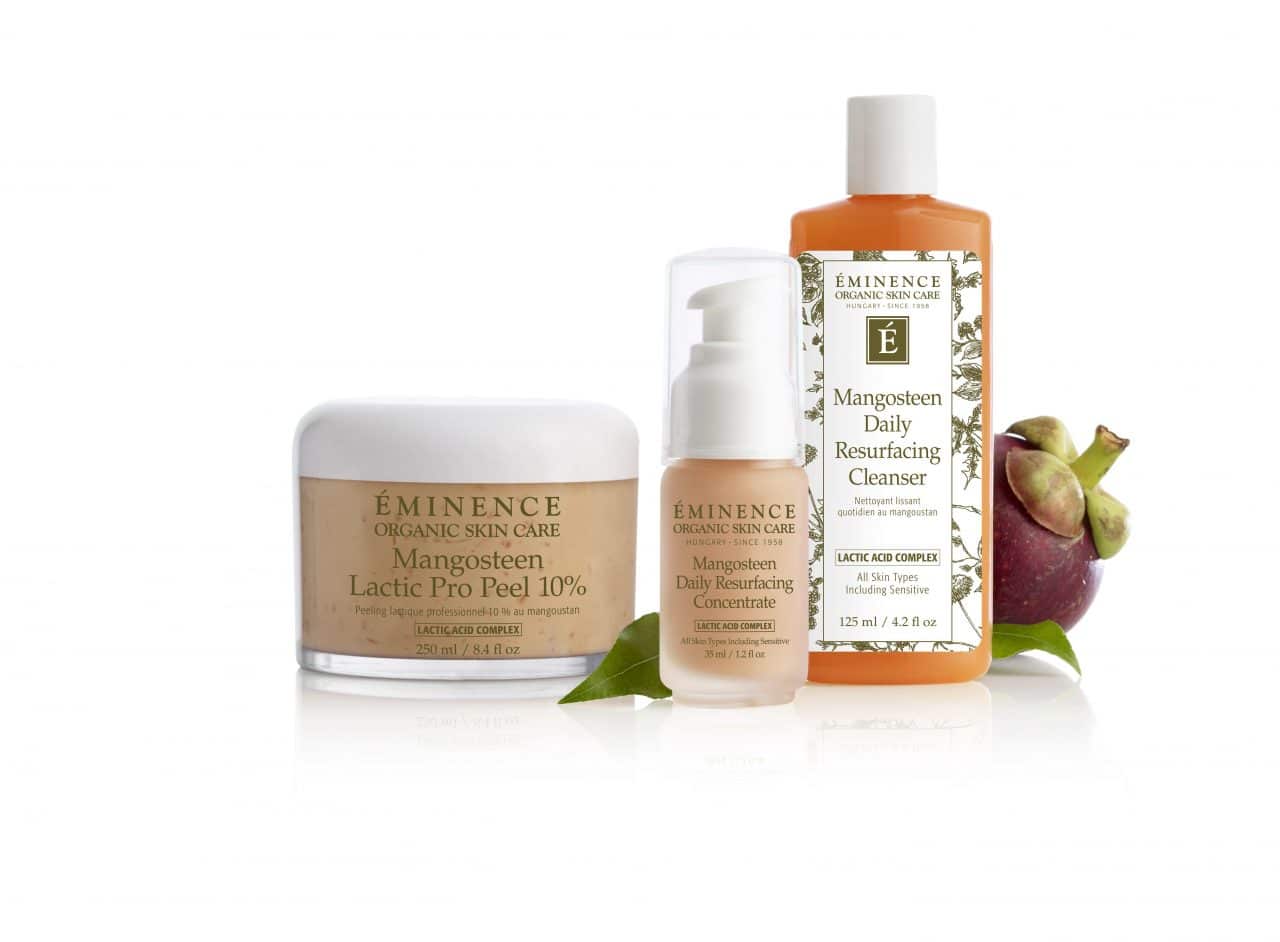 Certified organic brand Éminence Organic Skincare has introduced a new Mangosteen Lactic Acid Complex skincare collection, incorporating two retail products.
The collection has been created to promote luminosity and help achieve primer-like results, without the use of silicone-based ingredients, says the brand.
The combination of lactic acid complex and antioxidant-rich mangosteen is designed to reduce the appearance of pore size, and refine and resurface skin to leave it looking more radiant.
The Mangosteen Daily Resurfacing Cleanser is a milky gel which lightly lathers to slough off dead skin without manual exfoliation or overstripping, and restore a smooth, radiant complexion.
The Mangosteen Daily Resurfacing Concentrate is formulated to gently resurface and refine pores and refresh the skin's natural appearance. The mangosteen in this leave-on concentrate promotes radiance while the lactic acid complex prevents the build-up of impurities on the skin's surface.