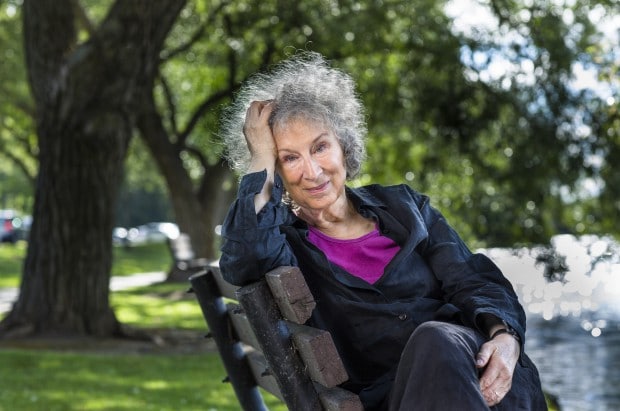 Under Her Eye: Women and Climate Change is a two-day event created to shine a light on the role of women taking action on climate change across the world, headlined by critically-acclaimed author and leading climate change advocate, Margaret Atwood.
Taking place on 1-2 June at the British Library and the surrounding area, the event will be packed with panel talks, debates, interviews, creative workshops, screenings and art performances designed to spark conversations and inspire change.
The event will be kicked off by the UN's top climate change diplomat Christiana Figueres, who will be focusing on optimism and how empowering women in the urgent climate challenge is crucial – both as leaders and as agents of change within their communities, and the climax of the day will be a session with Margaret Atwood, Under Her Eye ambassador, prize-winning Canadian writer and environmental activist.
One of the event's partners is Mooncup which will be hosting the 'Ending the plastic period' session, presenting a panel of women to discuss how to tackle period poverty and toxic plastic waste.
Mooncup company director Kath Clements comments: "Mooncup Ltd is proud to support Under Her Eye. Since 2002, Mooncup, the world's first reusable medical grade silicone cup, has offered one simple solution that can help to dramatically reduce the waste we produce. The opportunity to take part in a summit uniting women, the arts and climate change in a pioneering project was one the business simply wouldn't miss."
Over 40 high-profile international women speakers from across a wide range of disciplines will be at the event, including: Caroline Lucas MP, co-leader UK Green Party; Hakima El Haité, former Moroccan Minister for the Environment and COP22 host; Joanna Haigh, co-director of the Grantham Institute – Climate Change and the Environment; Dr Nina Skroupska, CEO Renewable Energy Association; and Ana Stanic, world-leading energy and environment lawyer and founder of E & A Law.
The festival is curated by Invisible Dust, an award-winning arts and science organisation.
For more information, visit http://bit.ly/UHESumProg.
Image: Margaret Atwood, photo credit: Liam Sharp