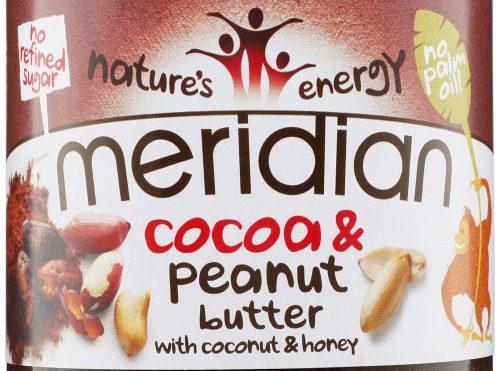 Meridian Foods has expanded its nut butter offer with two new cocoa variants: Cocoa & Peanut and Cocoa & Hazelnut.
Made with no refined sugar or palm oil, they are designed to offer a healthier alternative for consumers looking to satisfy a chocolate craving.
"Typically our products are recognized for their health-boosting attributes, but who doesn't like a little indulgence now and again, especially if it's a healthier choice," says Darren Robinson, head of sales at Meridian. "We are delivering all the health benefits that our customers love – handfuls of roasted nuts, no nasties and no palm oil – blended with cocoa powder, pure coconut and a dash of honey.
"It's a recipe that we have spent some time perfecting, and we are very confident we've got two products our customers will go nuts for, giving families and fitness fans even more reason to enjoy Meridian butters."
Cocoa & Peanut and Cocoa & Hazelnut will be available in 280g and 170g jars respectively, containing high levels of nuts – 74% peanut in Cocoa & Peanut and 75% hazelnut in Cocoa & Hazelnut.