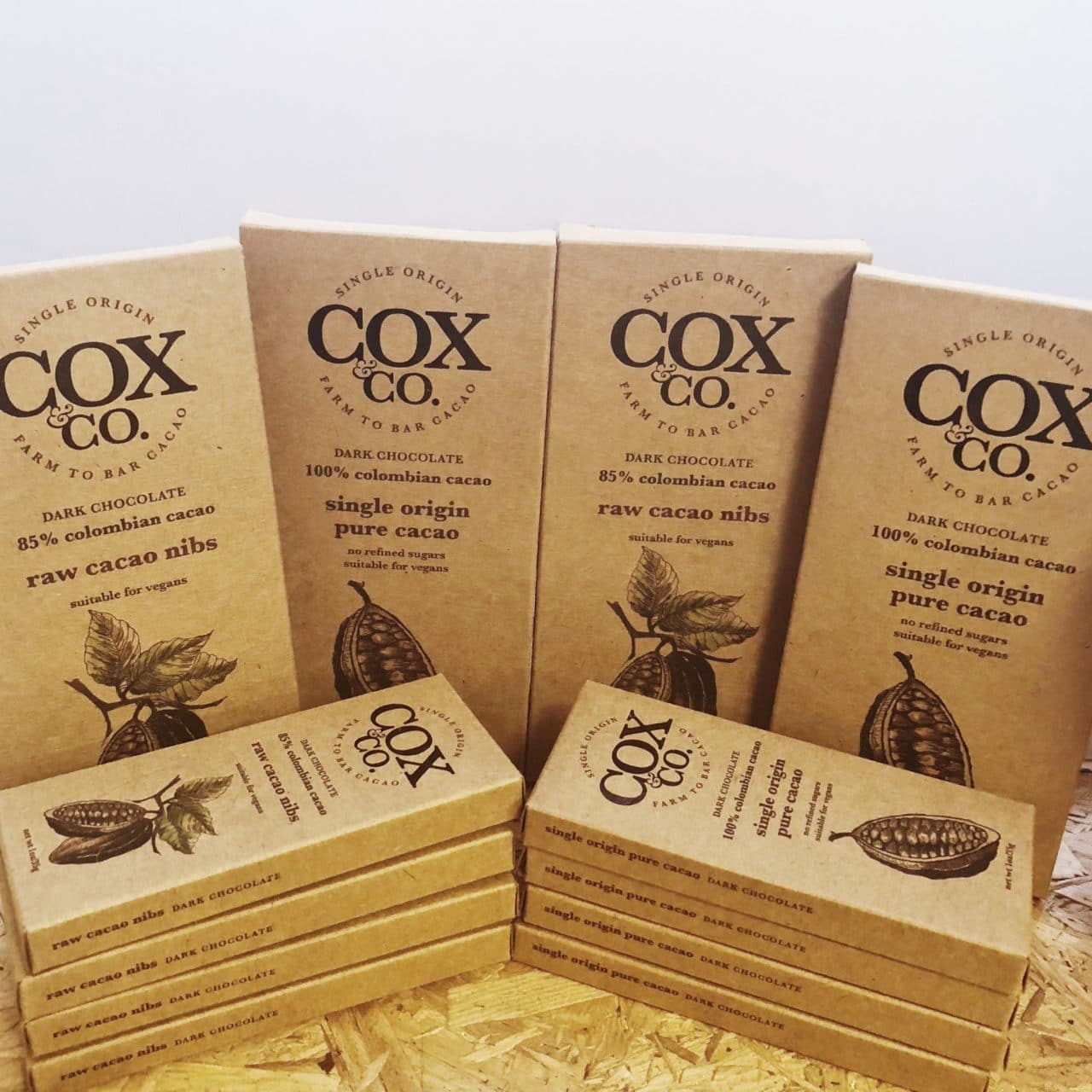 Cox & Co is a new chocolate brand, which has come to market with a range of 35g and 70g bars blending single-origin, farm-to-bar cacao with superfoods.
The four-strong range comprises:
Coconut  & chia Seed (37% cacao)
Bee Pollen & Honey (61% cacao)
Raw Cacao Nibs (85% cacao and vegan)
Single Origin Pure Cacao (100% cacao and vegan)
Wanting to use cacao produced as ethically and sustainably as possible, brand founder Gavin Cox sources it from the CasaLuker estate in Colombia, South America. CasaLuker invests in its farmers' communities and has developed environmental farming methods, ensuring the cacao is fully traceable.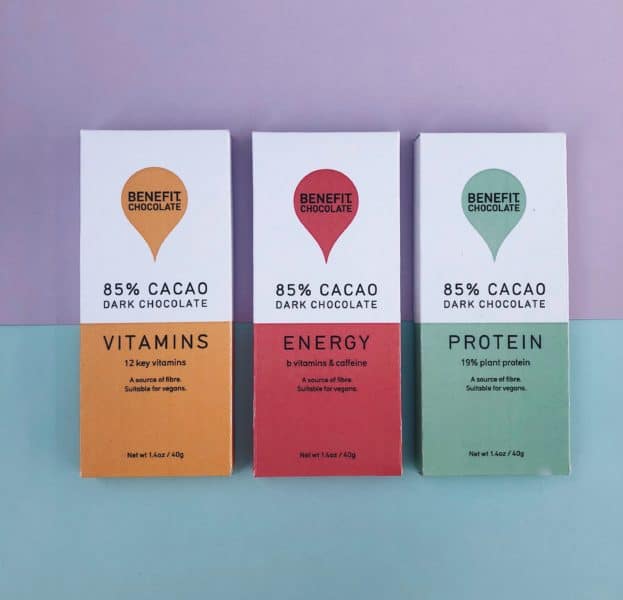 Cox & Co is part of Montrose Chocolate Ventures, which has also announced the relaunch of its range of Benefit Chocolate bars to align them more closely with its Benefit Drinks offer. The new packaging is described as contemporary, with a cleaner feel that will resonate better with younger, more design-orientated audiences. It has also extended the range to include an 80g bar as well as the existing 40g version.
The 85% cacao Benefit Chocolate bars come in three varieties: Protein, enriched with almond butter, coconut and pea protein; Vitamins which gives 50% RDI of 12 vitamins to contribute to the normal function of the immune system; and Energy, which delivers three key B vitamins including B5 B6 and B12.