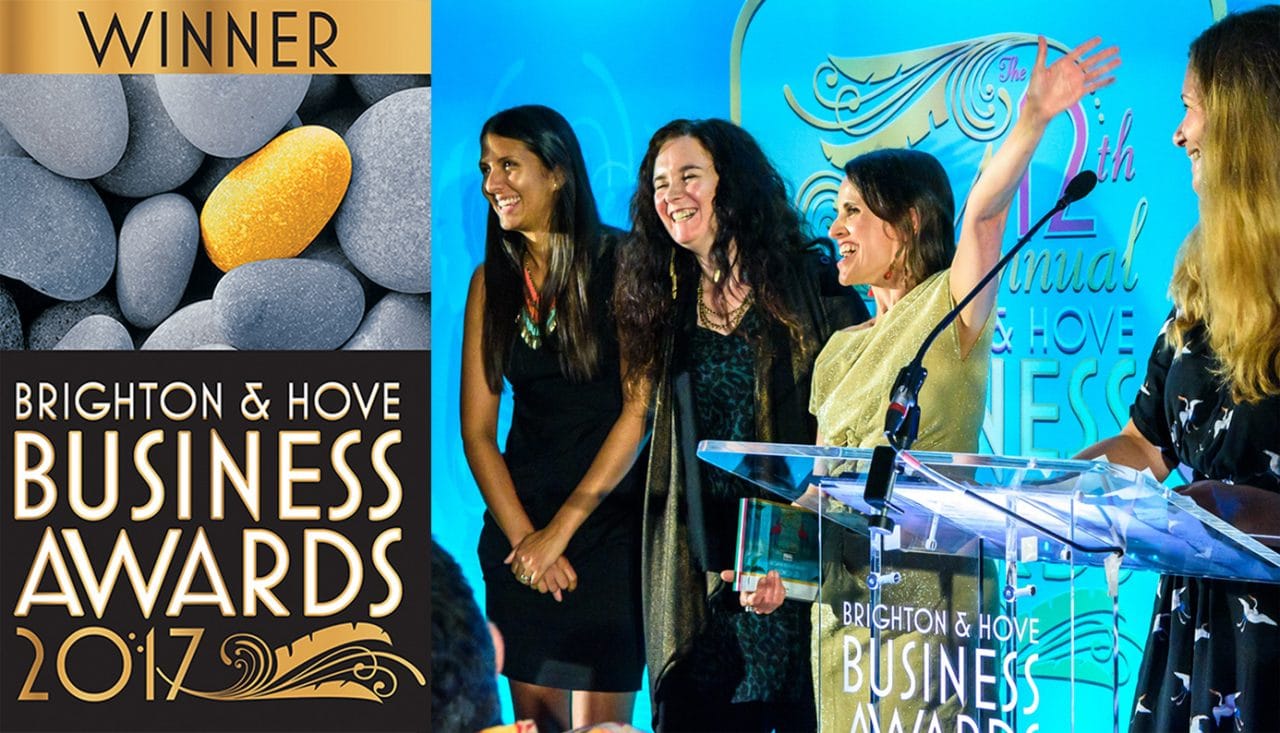 This month, Brighton-born ethical business Mooncup Ltd was a two-time winner at the Brighton & Hove Business Awards 2017.
The reusable menstrual cup company won The Green Business Award and The Best Place to Work, in the same week that a national survey revealed Brighton & Hove to be the happiest city in the UK.
In selecting The Green Business Award winner, judges were looking for "a business which is focused on supporting the green economy as well as helping the city, and in turn our planet, to become more sustainable".
Meanwhile The Best Place to Work award rewards "excellence in providing an environment in which employees can develop their full potential, achieve outstanding success for their business and really thrive".
"The Mooncup is health-conscious, environmentally savvy, and taboo-busting: I can't think of a more fitting winner to represent Brighton!," says Katherine Clements, one of Mooncup Ltd's company directors. "We're so proud to get this recognition – especially among all the great businesses here. It just goes to show that people are ready to open up and make new choices. And that employee-owned, conscious and progressive business is the way forward, too. There's another way, and it's a winner: Mooncup!"