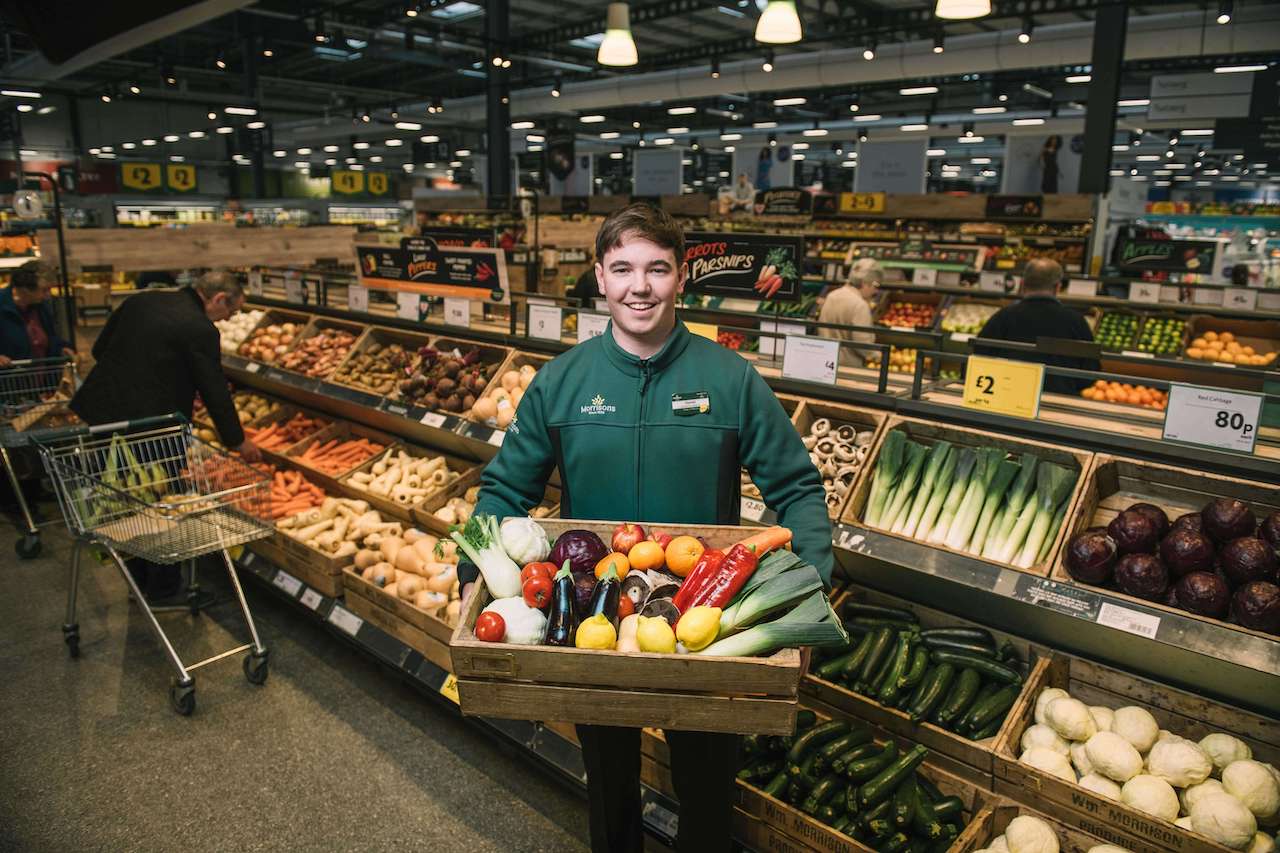 Following its decision in April to offer paper carrier bags to all customers, Morrisons has now become the first British supermarket to roll-out plastic-free fruit and veg areas in many of its stores.
With up to 127 varieties available in the new 'buy bagless' shelves, customers will be able to buy fruit and vegetables loose or in recyclable paper bags.
The multiple says range includes everyday essentials including carrots, potatoes and onions, as well as more unusual seasonal produce, adding that the expansion of the range means that for the first time, customers will also be able to buy loose cauliflower, white cabbage and chestnut mushrooms. Generally prices will be comparable across bagged and loose products, says Morrisons, adding that prices will only differ if a different size or variety of fruit and veg is being used in loose versus the pre-packed options.
The decision follows a trial in Skipton, Guiseley and St Ives, where the amount of loose fruit and veg bought by Morrisons' customers increased by an average of 40%. The supermarket estimates that if there is a similar response when the new areas are rolled out, this would save an estimated three tonnes of plastic a week, equating to 156 tonnes a year.
"Many of our customers would like the option of buying their fruit and veg loose," says Drew Kirk, fruit and veg director at Morrisons. "So, we're creating an area of our greengrocery with no plastic where they can pick as much or as little as they like. We're going back to using traditional greengrocery and we hope customers appreciate the choice."
The loose fruit and veg areas will be introduced in 60 Morrisons stores during 2019 and will then continue to be rolled out as part of its nationwide store refurbishment plan.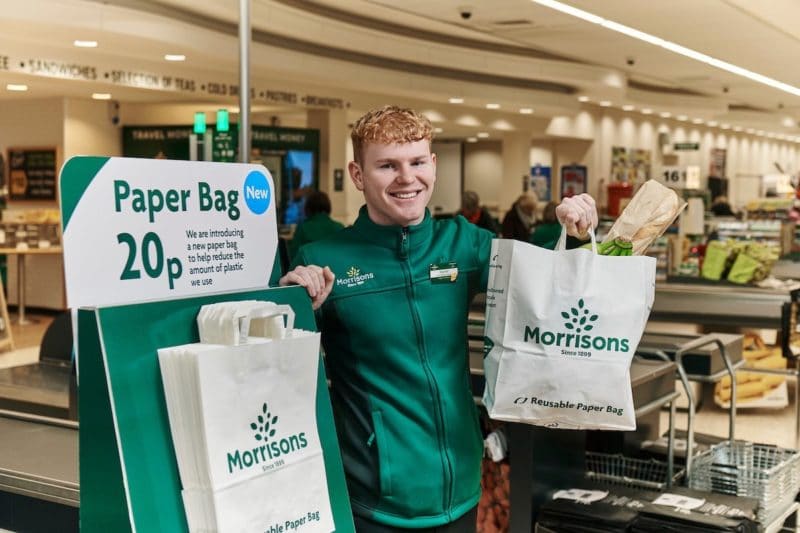 Morrisons announced in April that it would offer paper carrier bags, after a trial in eight stores since January proved popular with customers.
The bags are made in Wales from paper from sustainably managed forests and are strong enough to carry heavy weights up to 16kg. They cost 20p — the same price as Morrisons standard plastic carrier bags.