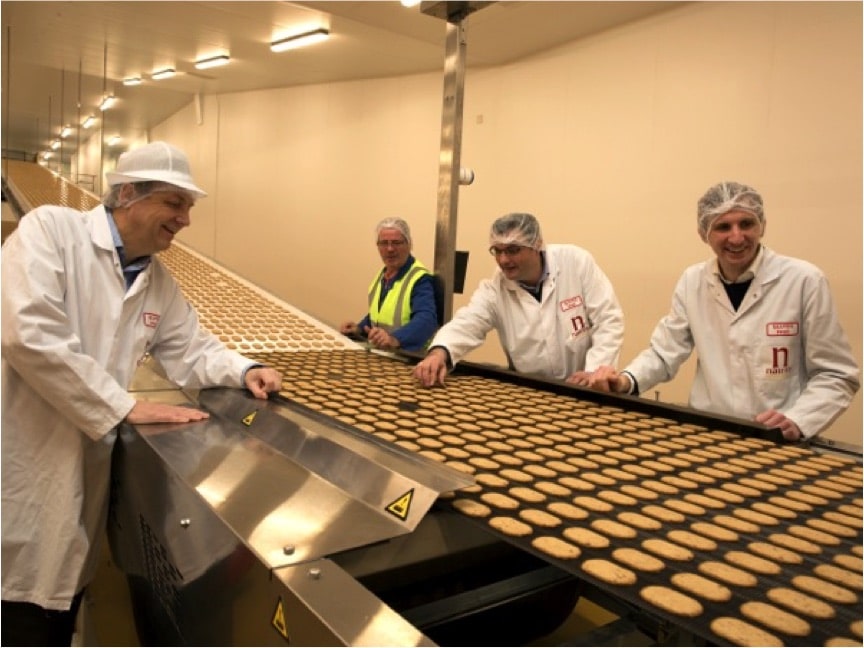 Edinburgh-based Nairn's Oatcakes has invested over £6.5 million in a new 'state-of-the-art' gluten-free manufacturing operation in Newtongrange, Midlothian.
The new facility was needed after growing consumer demand for Nairn's gluten-free products meant that its exiting gluten-free sites had reached production capacity.
The factory will be able to meet current demand, increase capacity for what the company calls 'significant' new product development and help with the company's long-term growth plans.
"Production at our current site had reached a ceiling, with limited scope for growth," explains Martyn Gray, Nairn's managing director. "With investment in larger-scale premises and plant, we now have both the capacity and competitive cost profile, associated with greater automation, to secure and develop the long term future of Nairn's."
Funding for the investment was provided by the company's long-term banking partner, HSBC.
"The gluten-free sector is thriving so we were more than happy to fund Nairn's new manufacturing site and support the business's ambitions to expand," adds Donald Rankine, relationship director at HSBC in Scotland. "In a competitive market, innovation is critical to both survival and success and throughout our long relationship we've seen Nairn's evolve its products and claim its place as an industry leader. We wish Martyn and his team the best of luck for the future."